Over summer, I took a trip with friends out to a very remote town in North Dakota called Medora, to participate in a trail half marathon. As some of you may know, I am currently participating in a challenge to run a half marathon in every state. North Dakota was state number eleven!
While there, we spent a few days hiking in Theodore Roosevelt National Park, and per usual I photographed everything in sight.
The day after our race, we drove an hour up to what is called the North Unit of the park, as it has the most unique landscape compared to the other two units. It was also rumored to have the best chance of finding herds of bison.
First we explored the Buckhorn Trail to see the natural Cannonball formations. These cannonballs formed inside the layers of sediment in the buttes of the badlands, and have slowly become visible overtime from erosion of the buttes.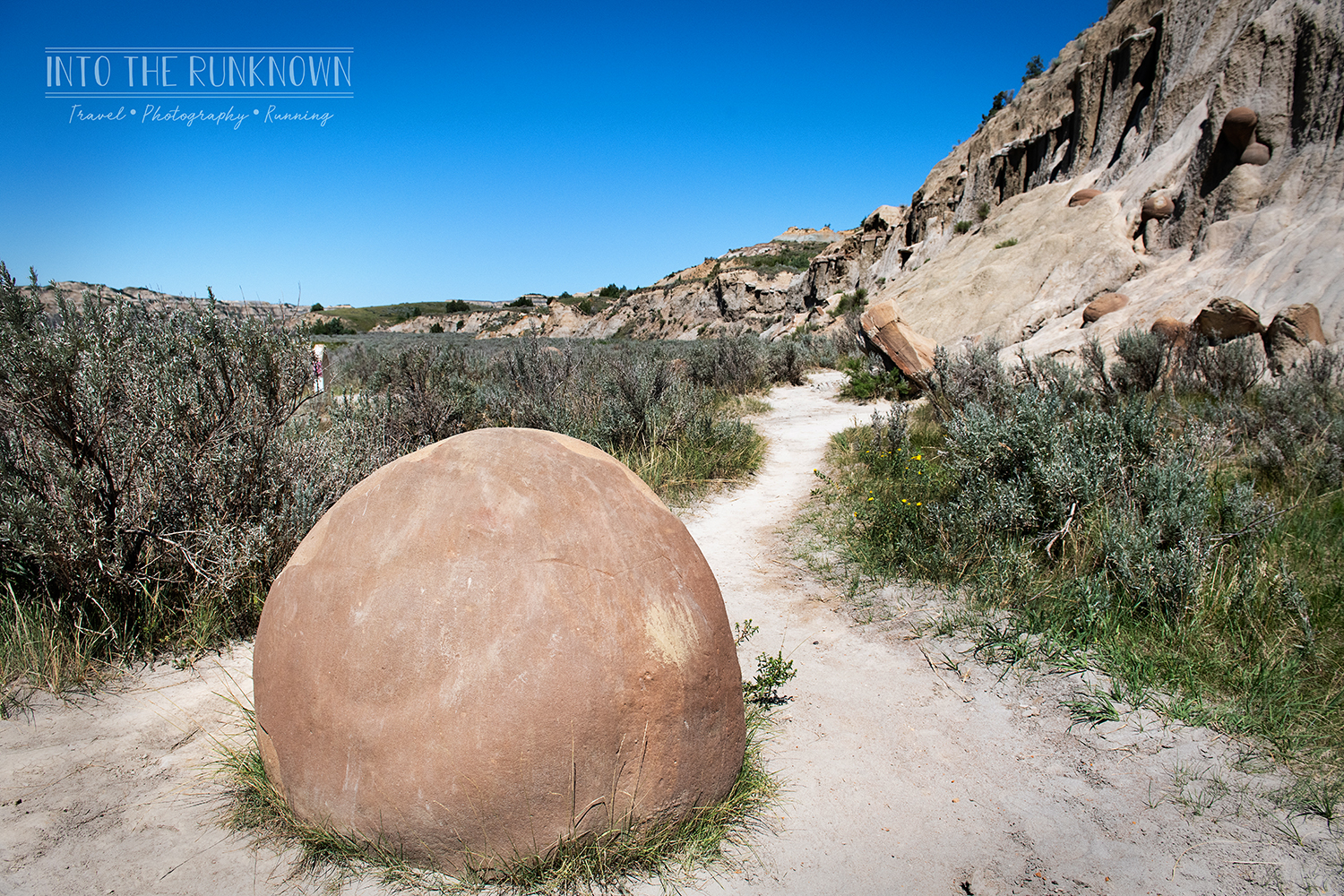 Next up we headed over to the Caprock Coulee Trail in search of the large Prairie Dog Town that was located in a slightly more remote area of the park.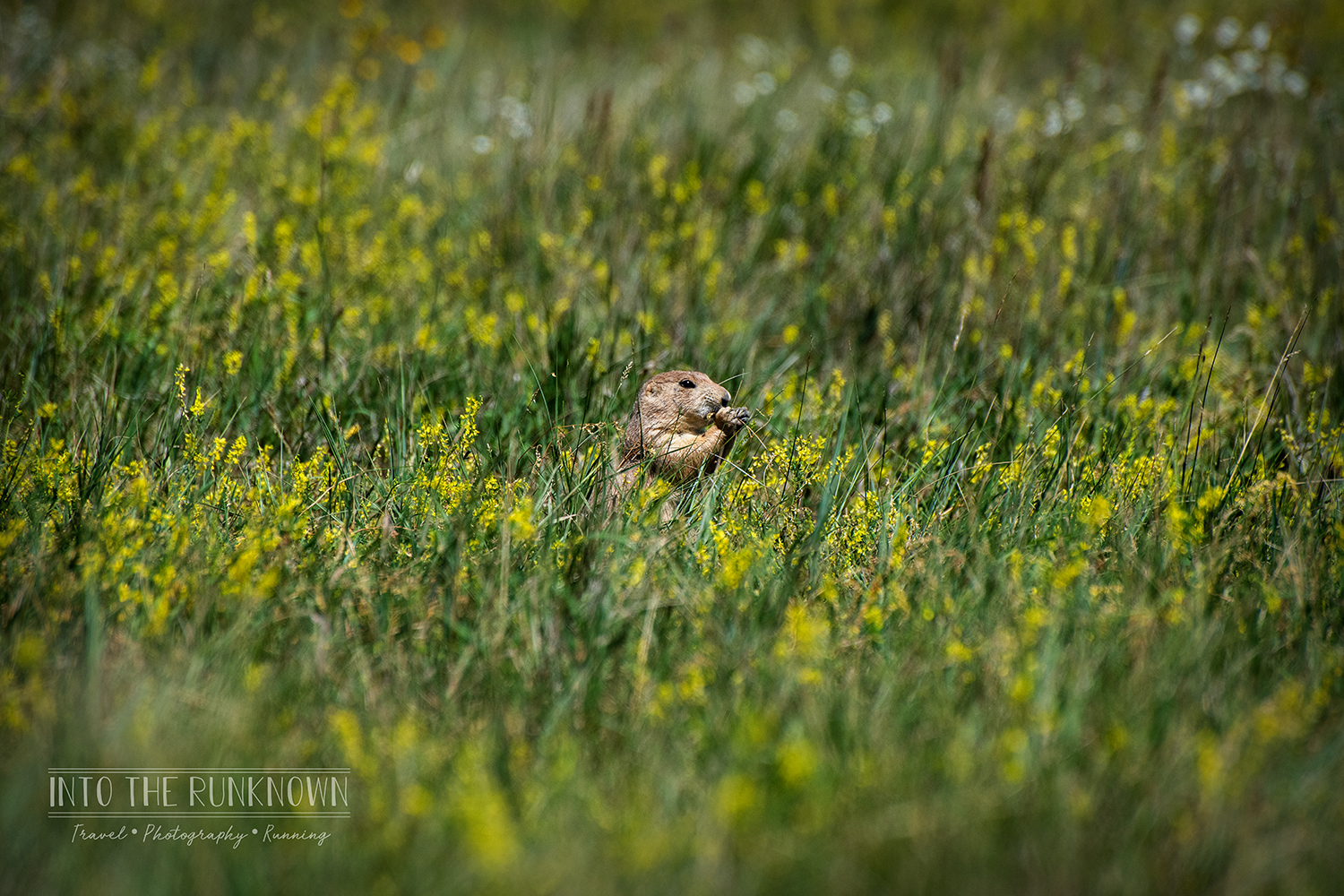 This part of the park was gorgeous! Wide open prairies coated in bright yellow flowers with the stripped buttes along each side of us.
When I am shooting landscapes, depending on the area, sometimes I will rush ahead of those I am with, so I can shoot without anyone in the photo.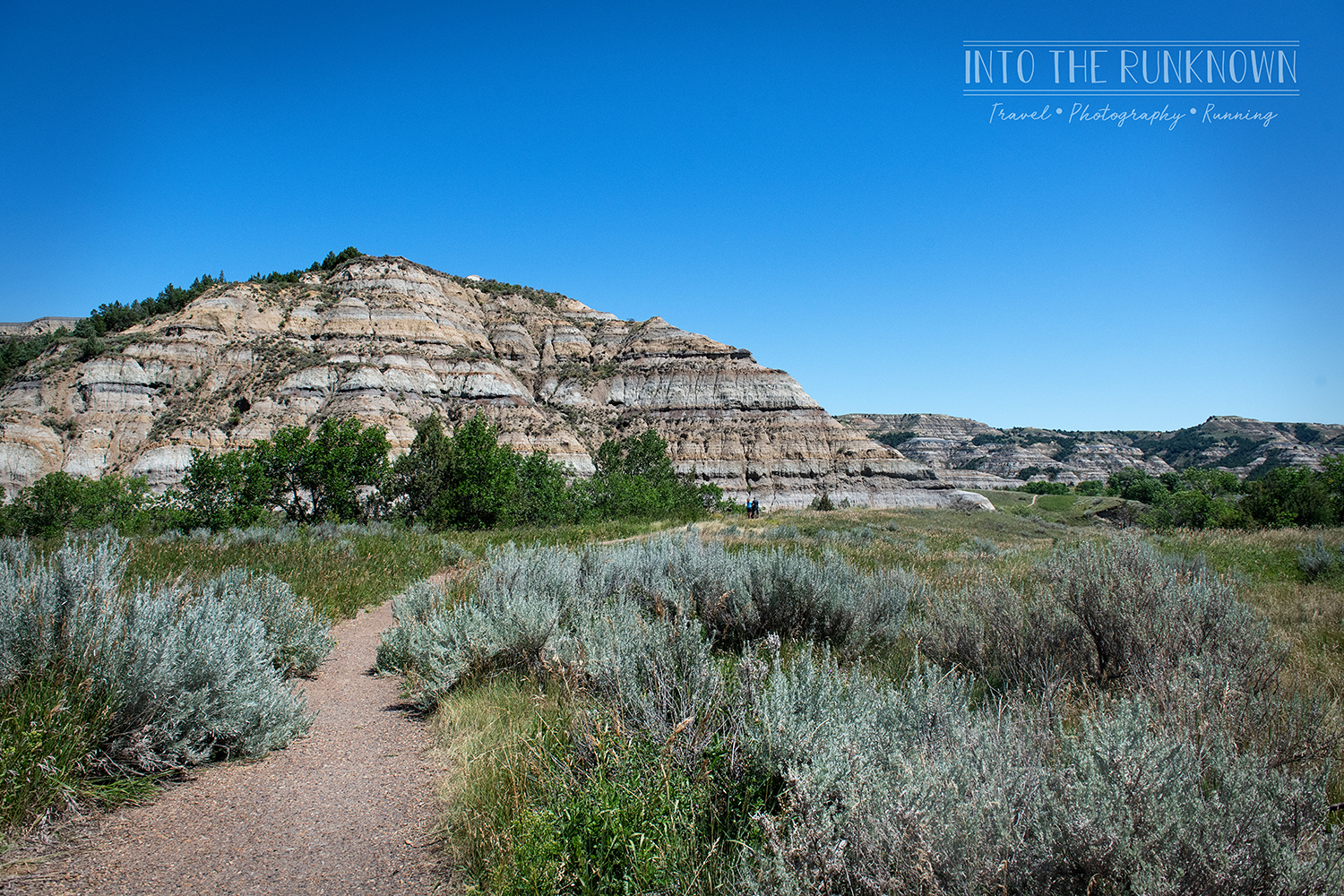 Other times, I will hang back a bit and let them walk ahead, as having a person or in this case multiple people, in the shot can provide a better idea of scale for the viewer.
Hanging back resulted in the below image, which I am quite proud of, as it was selected to be the August image in the 2021 Theodore Roosevelt National Park calendar!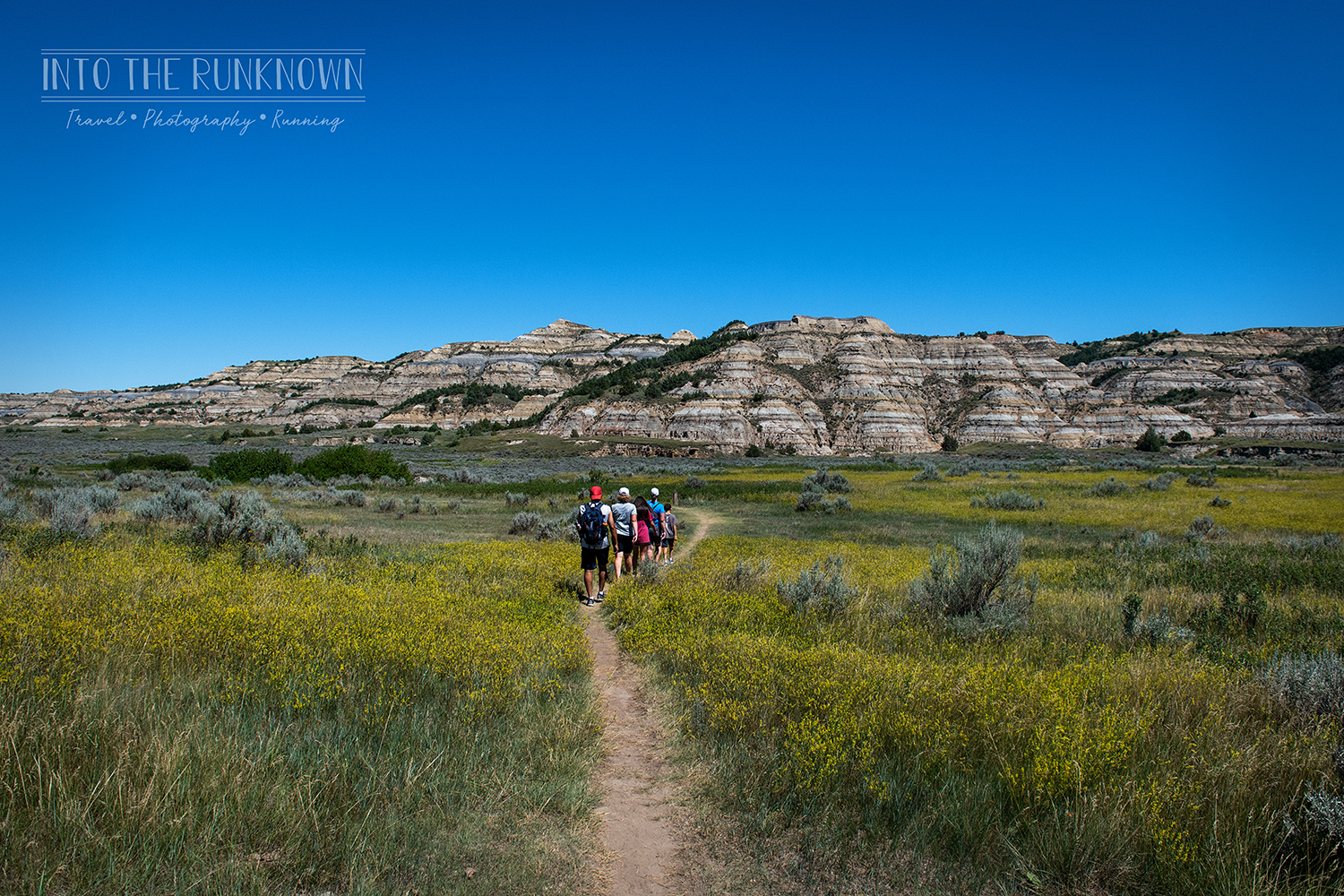 My friend just happened to see a sign hanging up in the National Park Gift Shop after our hike that day about a photo contest. I took a photo of the info quickly so I would not forget once home, and entered that as well as the image below.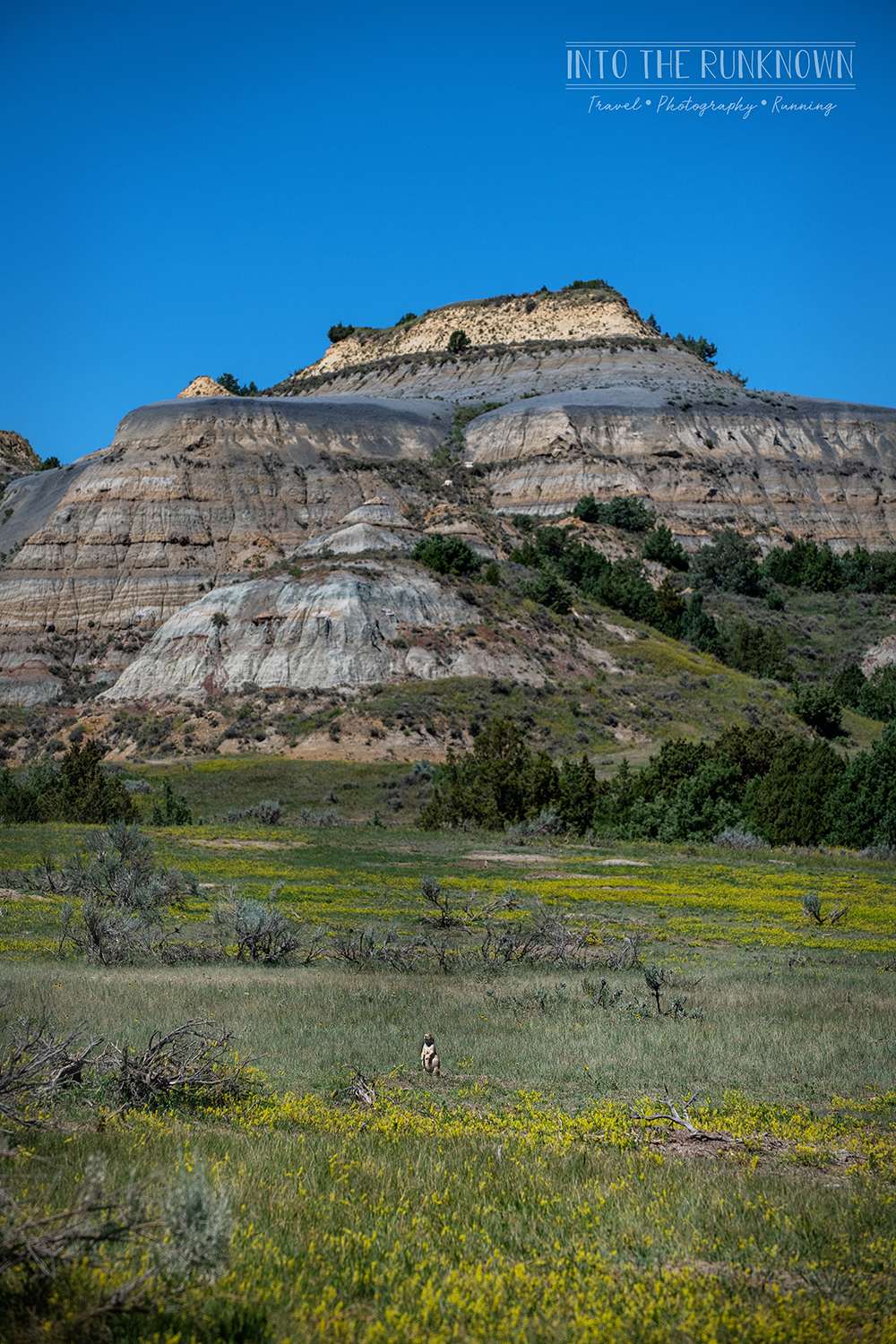 While I may not have won the overall contest, having one of my photos featured in the park's yearly calendar is still very exciting!
To view or buy a copy of the calendar, please visit the Theodore Roosevelt Nature & History Association website by clicking HERE.
Much more to come on the trail race, and our exciting trip to Theodore National Park! Let's just say I got a bit more up and personal with some bison than I ever would have preferred, even from inside a car!