Day two we decided to keep a bit low key and not have any set plans for waking up early or scheduling any specific activities, beyond having Diana cook breakfast for us. One of the add ons with our Airbnb was the option to have breakfast served for $5 pesos per person, so we thought this would be a nice treat for our first morning there. Diana cooked us eggs, hotdog (apparently the breakfast meat of choice in Havana), fried tomato slices with green peppers and onions and a plantain/papaya fruit smoothie. 
While this sounds good, and for the most part it was, we quickly learned certain things don't taste the same in Cuba despite being the same item you would get in the United States. I still wasn't feeling 100% from the day prior so between that and the odd taste I didn't eat much. We did our best to assure Diana it wasn't her cooking, as she seemed a bit confused by my barely touching my breakfast.
Once we were done eating, everyone got cleaned up and ready to go explore. Despite being January, it was insanely hot and humid outside. I slathered on some suntan lotion, got dressed in a pair of shorts and a tank top, tossed on a pair of well worn leather sandals, grabbed my camera bag and two bottles of water and we headed off towards the Hotel Nacional and the Malecón. 
The Malecón (Avenida de Macio) if you are not familiar, is a five mile long stretch of road/walkway along the north edge of Havana and follows along the sea wall where the city meets the Atlantic Ocean. It is a very popular place for people to take a stroll, hang out in the sunshine or gather after work to catch up with friends and watch the sun set. While there is no beach along the Malecon, we did see many out on the rocks trying to catch fish to bring home to feed their families.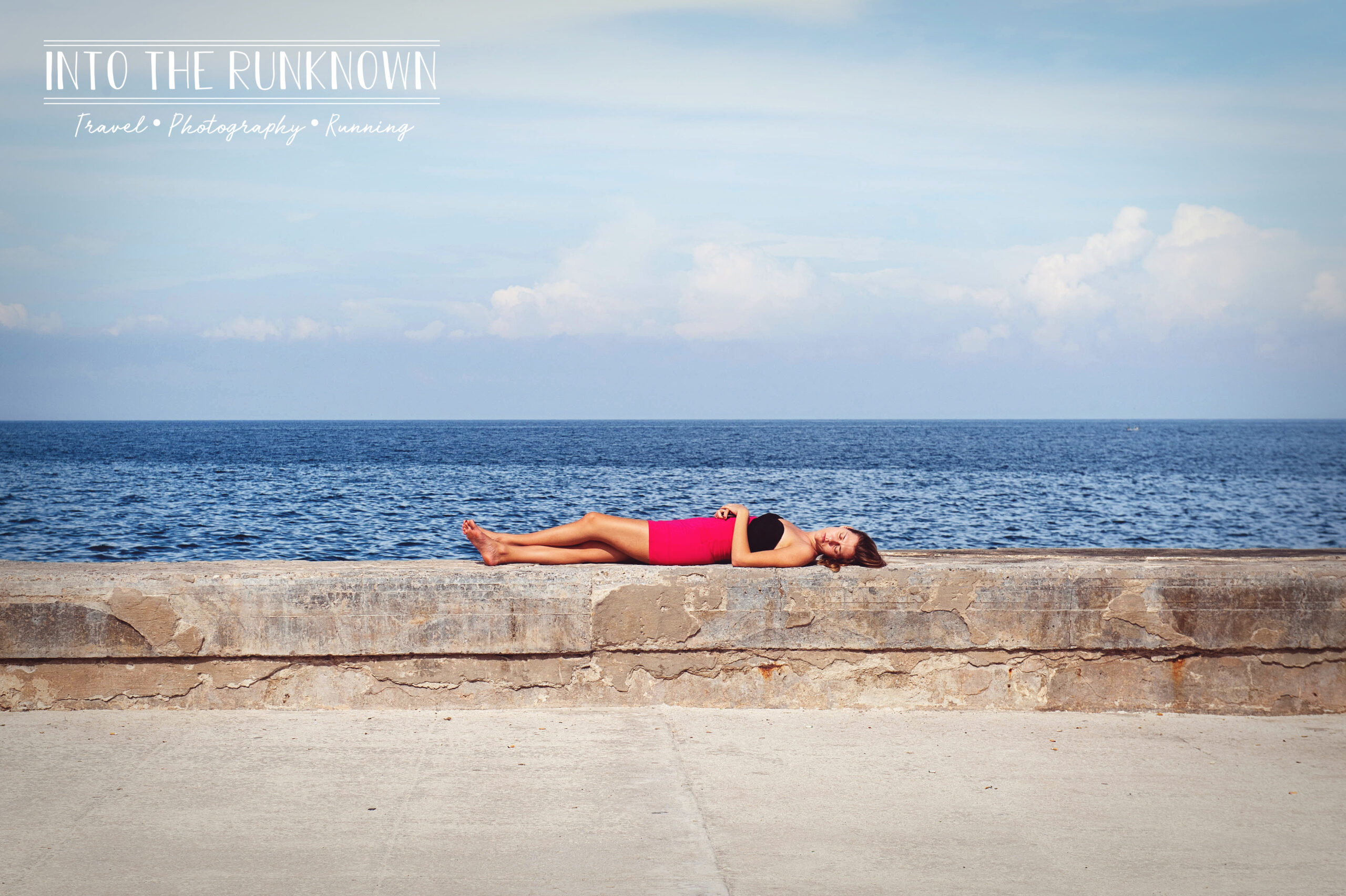 The side of the road across from the ocean is lined with mostly two or three story buildings that at one time were likely quite beautiful, but the harsh salt air and lack of upkeep has left many of them in ruins. We saw a number of buildings where roofs had collapsed and windows were broken out, leaving nothing more than a shell of empty walls standing.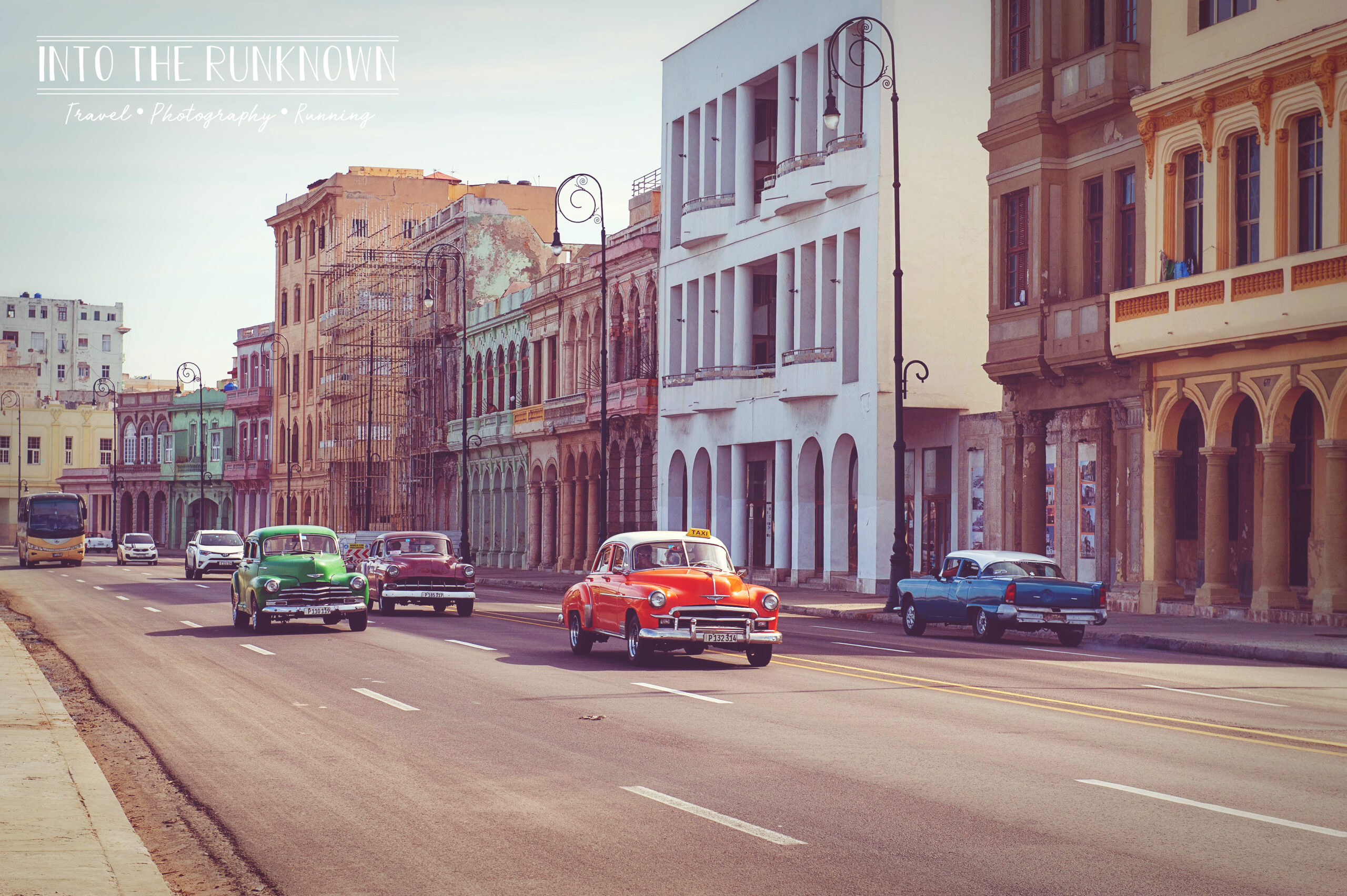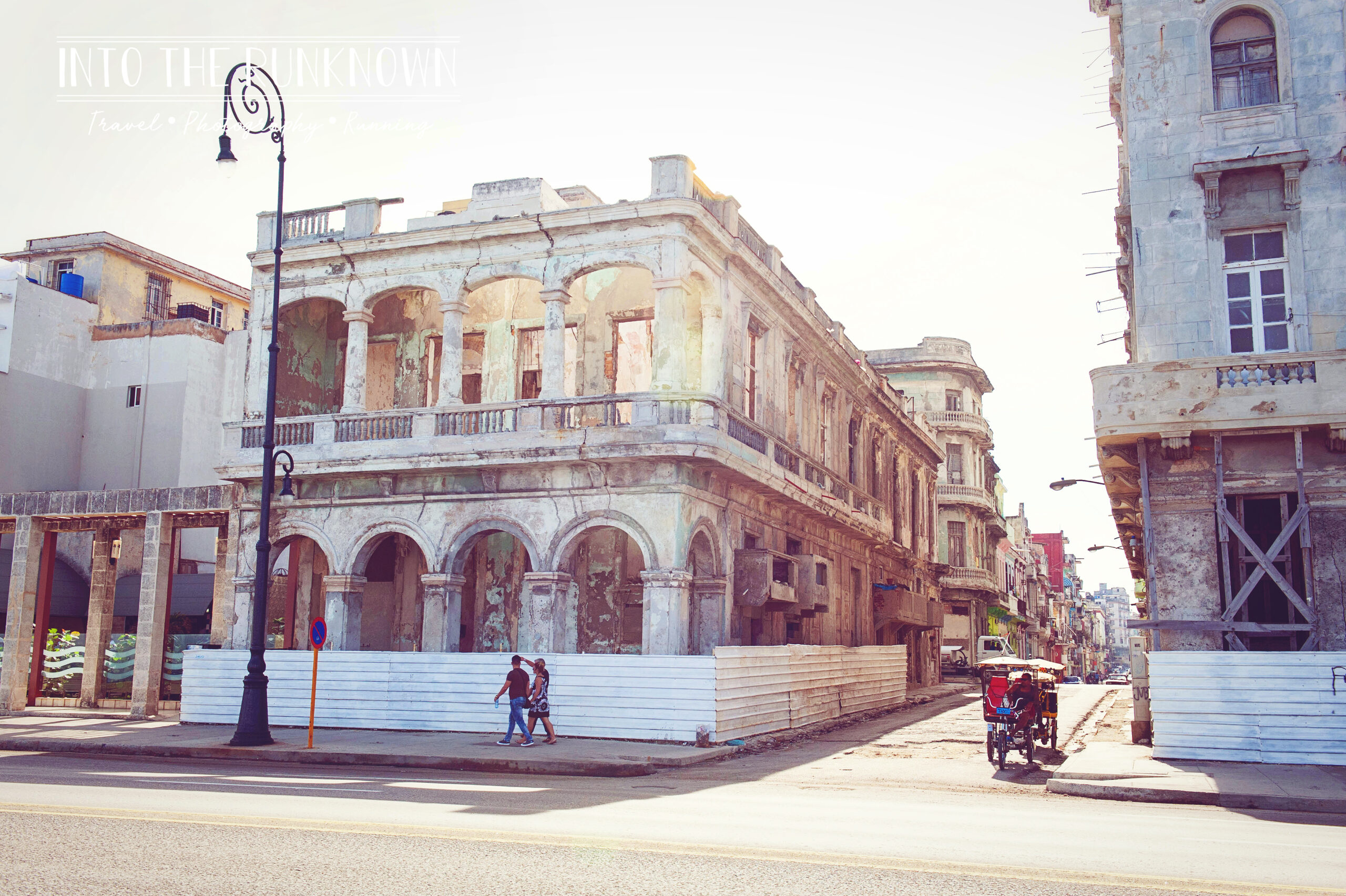 Despite being quite rundown on the outside, some homes did however still appear to be lived in as indicated by the lines of laundry hanging outside windows, a common sight in Havana.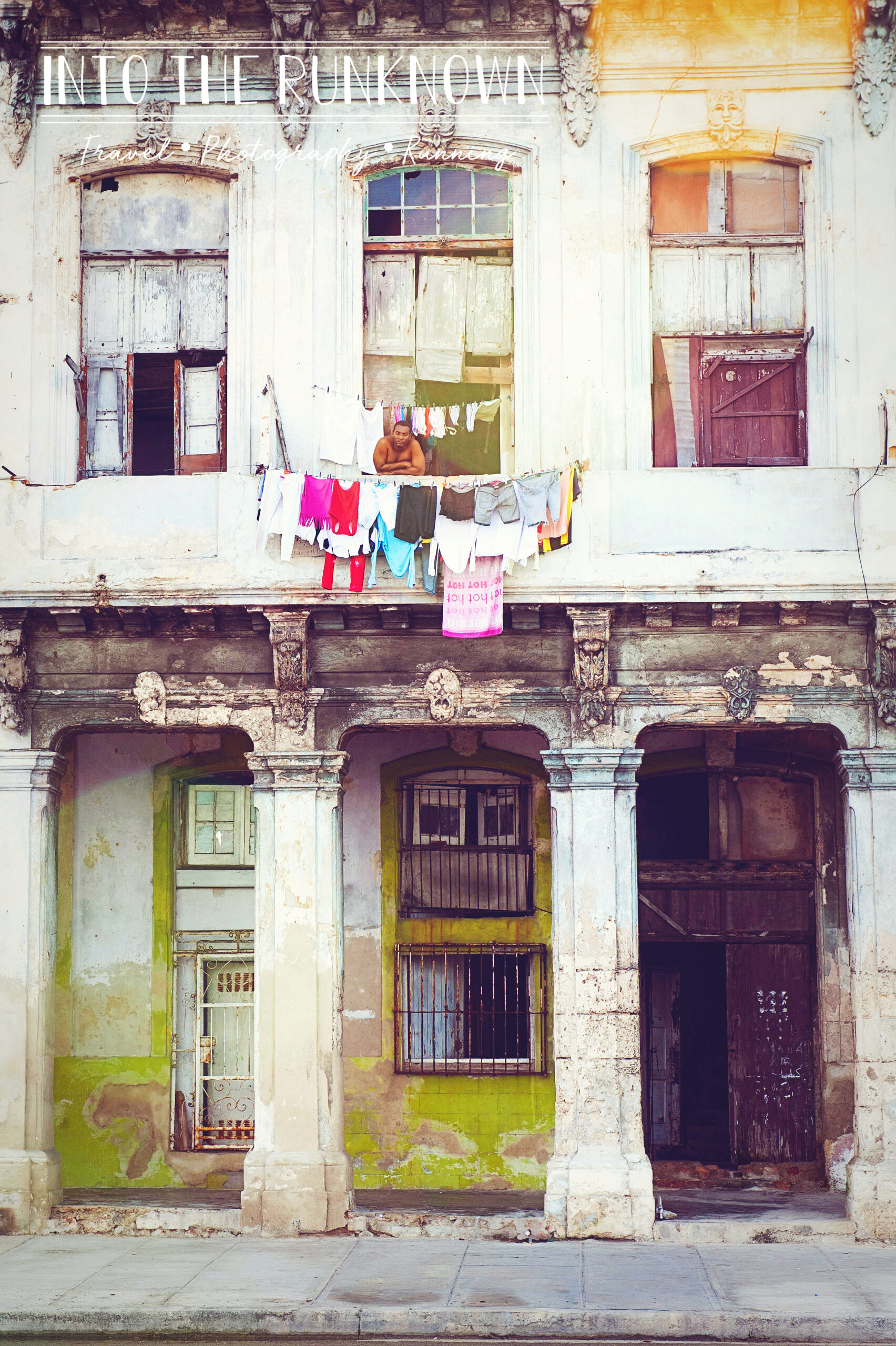 This area along the east end of the Malecón quickly became my favorite area of the city to photograph. Despite the complete disarray of the buildings, it was clearly a popular place for locals to gather for some lunch or a mid-day chat.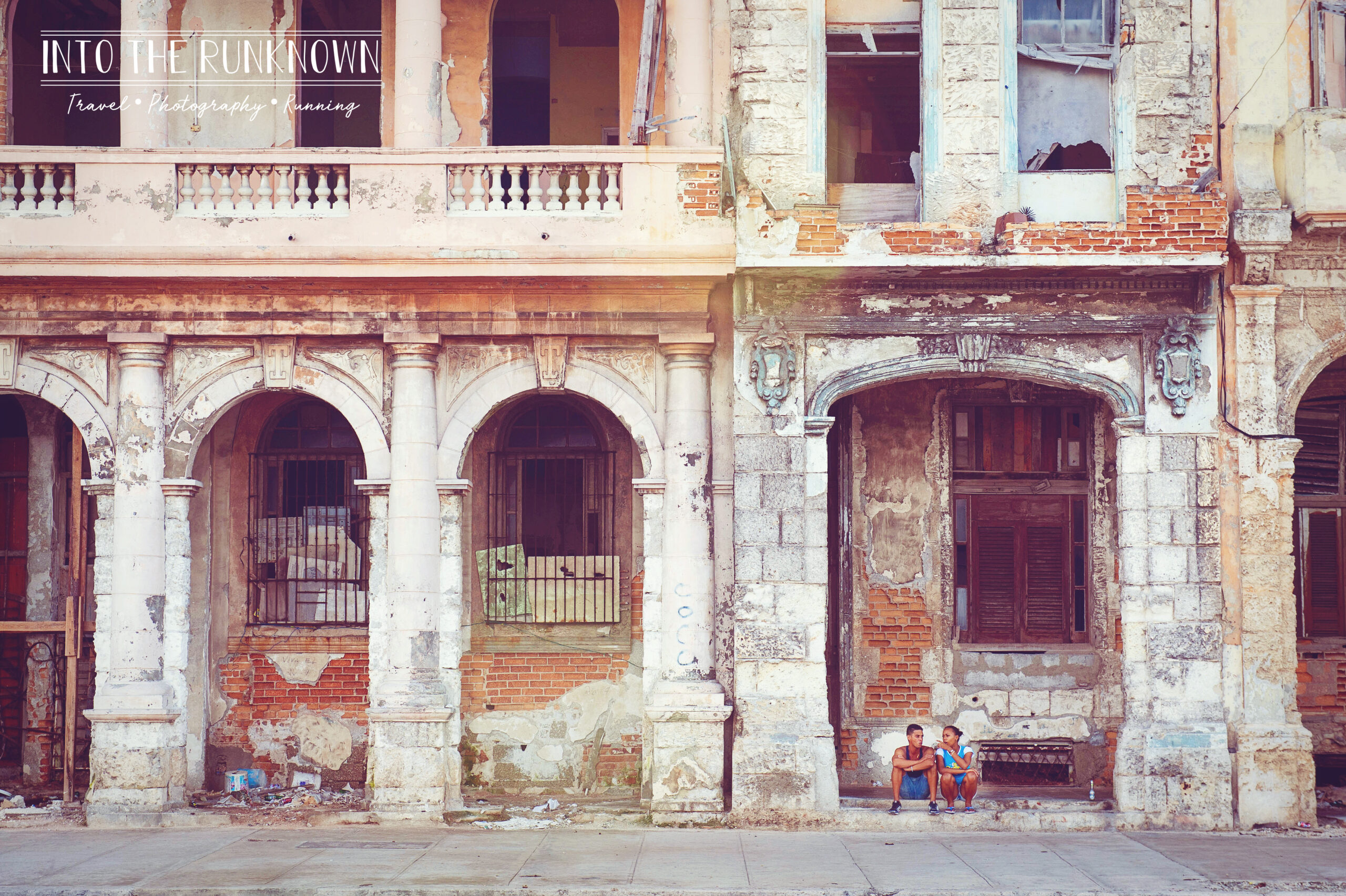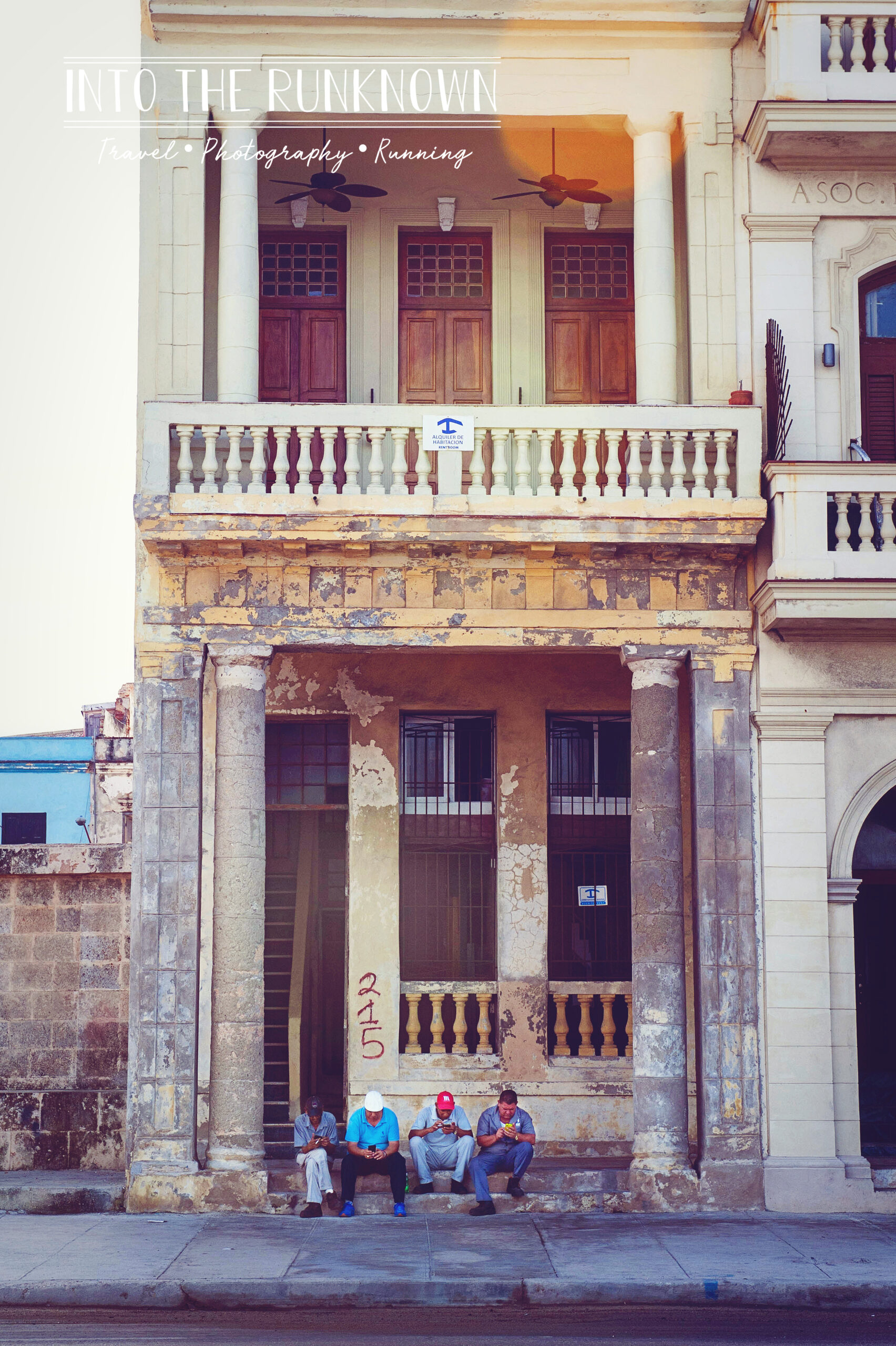 We eventually decided to keep moving, and by we I mean the rest of the group, who had to almost literally pull me away from this perfect photo location. 
Next up was a stroll down the Paseo del Prado, another wide roadway with a slightly elevated promenade down the center. This road, the dividing line between Central and Old Havana, was beautifully lined with tall trees, bronze lion sculptures, fancy marble benches and ornate tall street lamps like you would see in Paris. The buildings were also magnificent! Every color of the rainbow was represented in the paint colors and these were much more decorative and better maintained than those taking the harsh beating from the salt along the oceanfront. This was clearly an area where those with money would have resided prior to the revolution.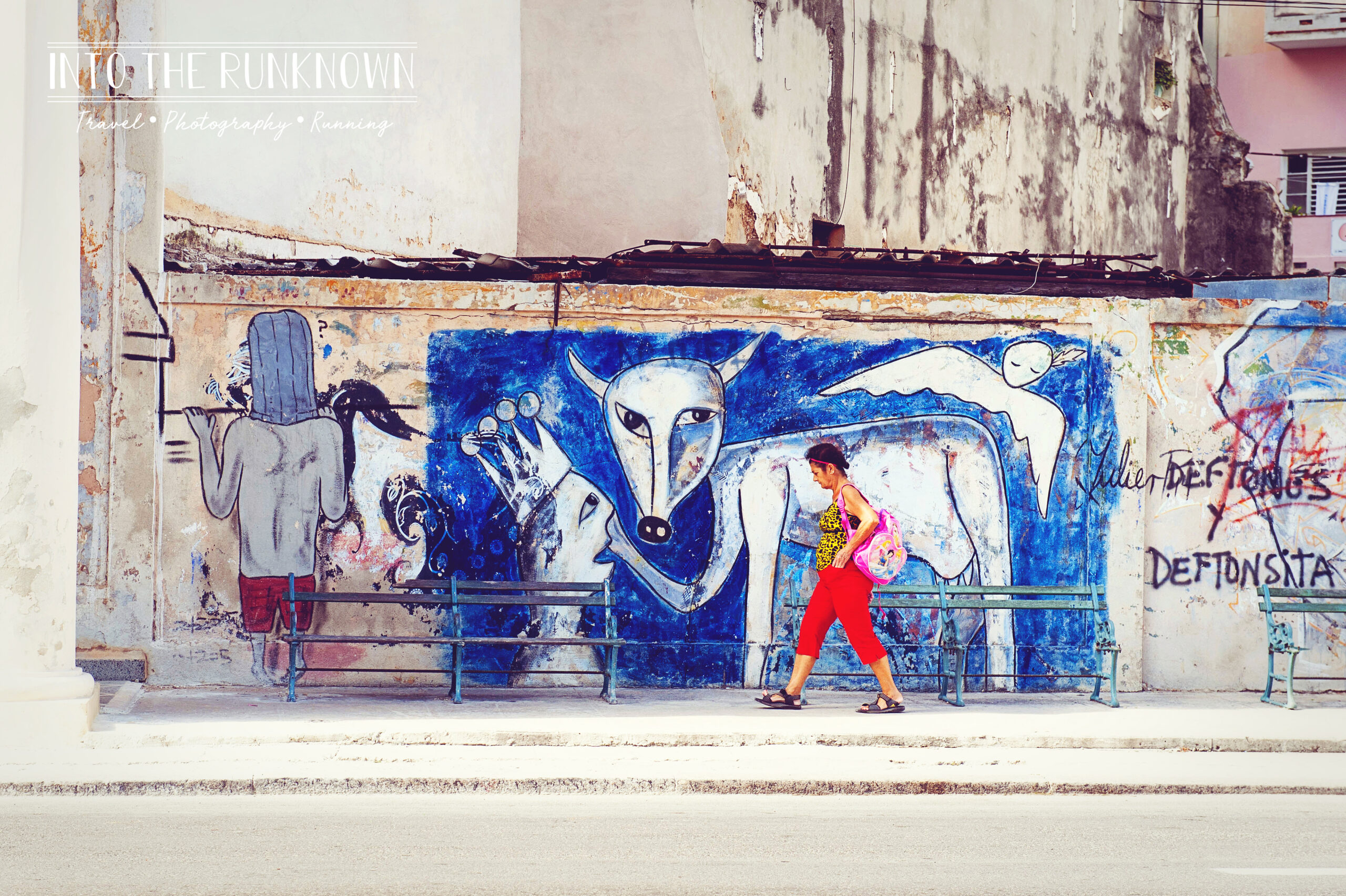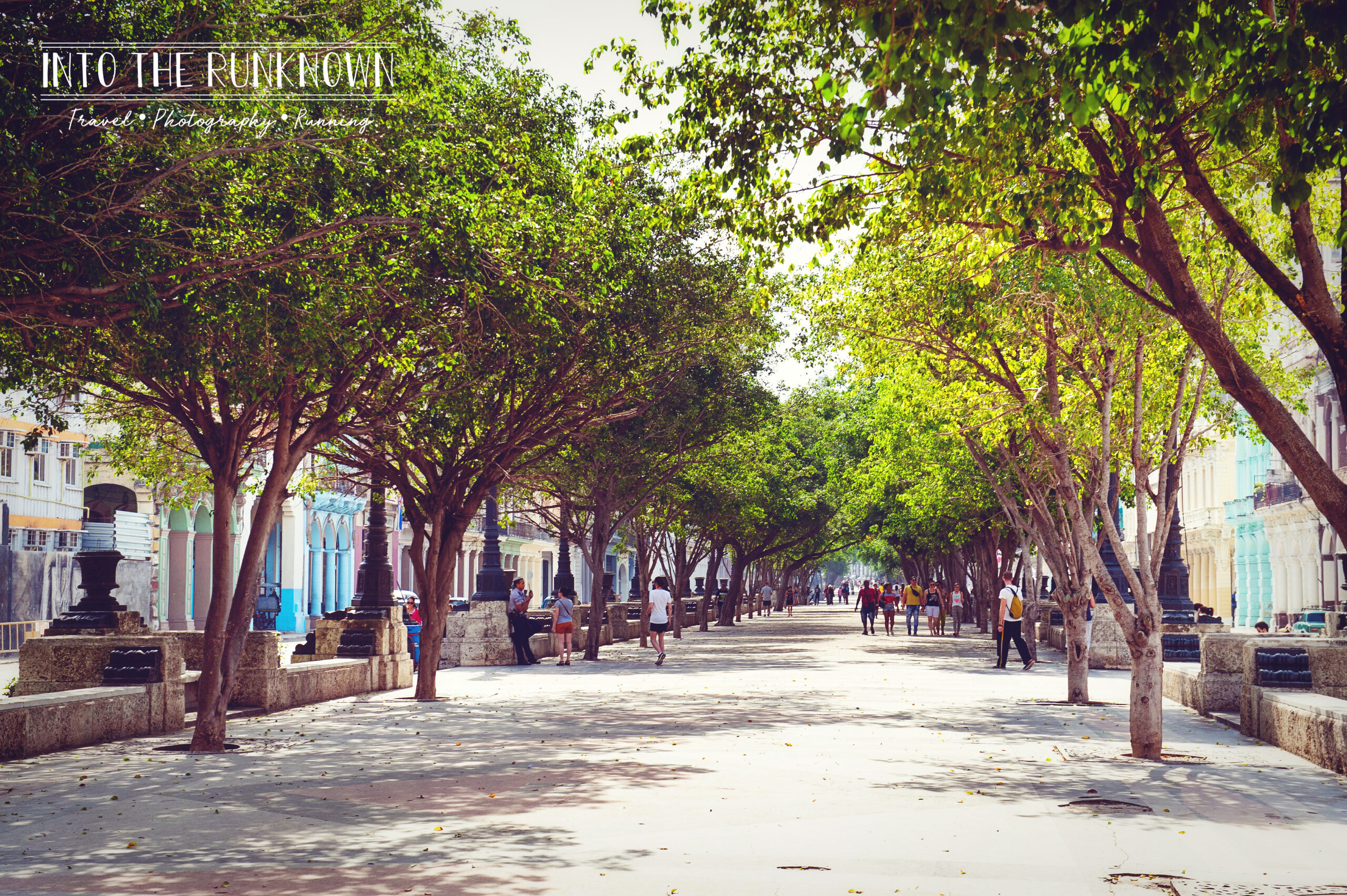 With all of this walking, I was finally starting to work up an appetite. We found an outdoor restaurant/bar on the Prado called Las Terrazas de Prado and decided to go in and grab some lunch. They had a very limited menu of $10 peso specials with your choice of meat or a salad (for you vegetarians) and a side of rice, vegetables and dried banana chips, which were quite good!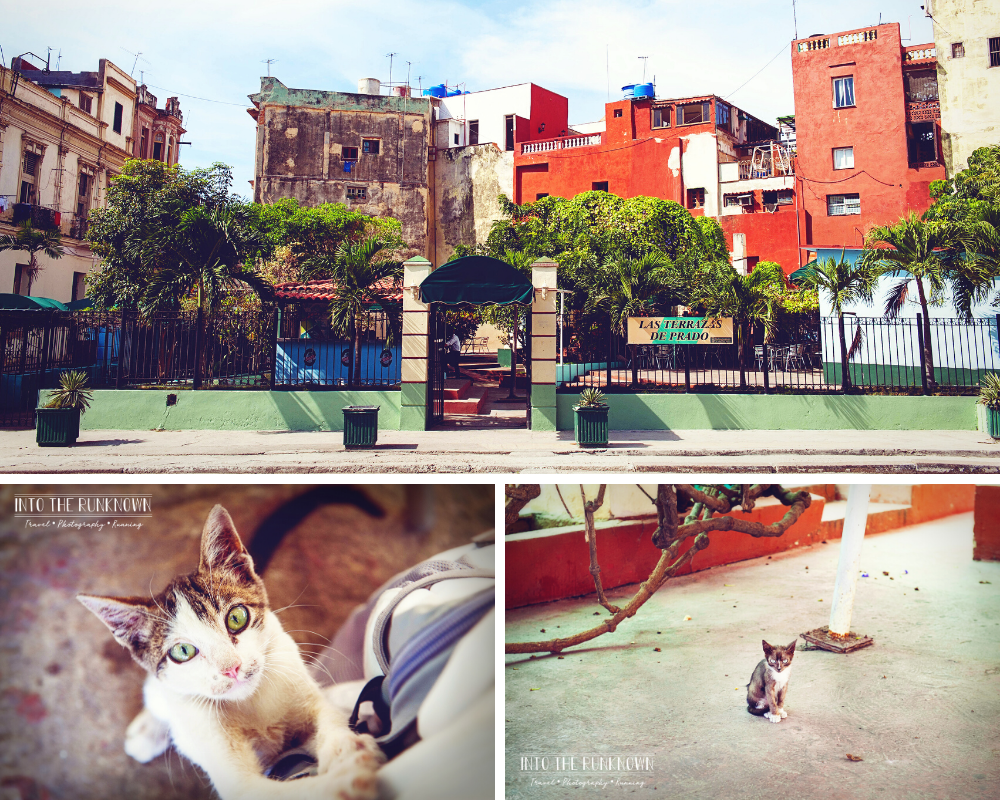 A bit leery I ordered the chicken and Kelly and Philip ordered the vegetarian option. The chicken was not my cup of tea, but everything else was really yummy! 
After giving some love to the family of tiny kittens hanging about under the tables, we continued our walk further into town heading towards the large capitol building, El Capitolio, which was built in 1926 by an American construction firm. This fact doesn't come as a surprise when standing in front of it, as it looks almost identical to our Capitol building in Washington, D.C., just with a lot more palm trees.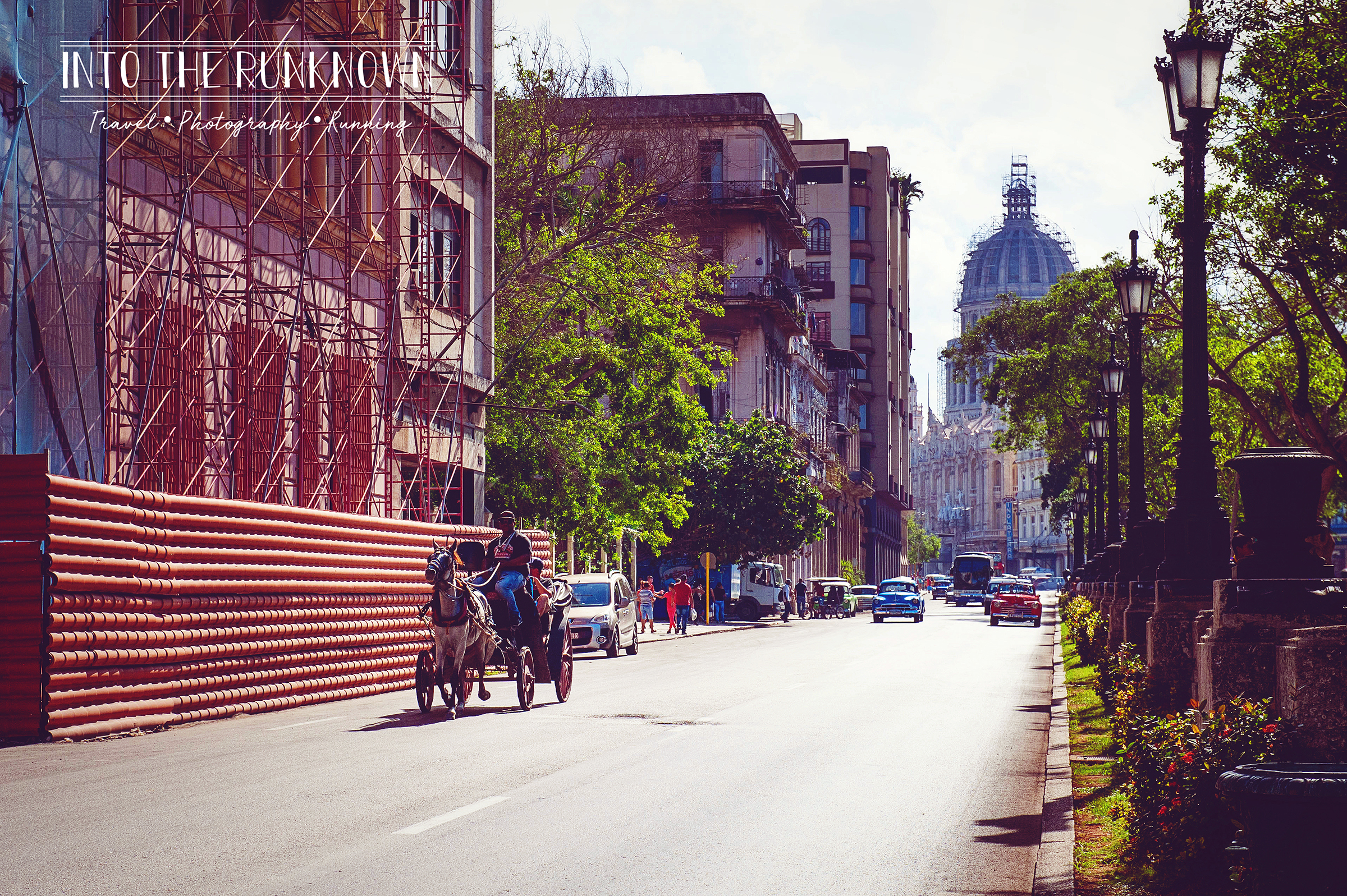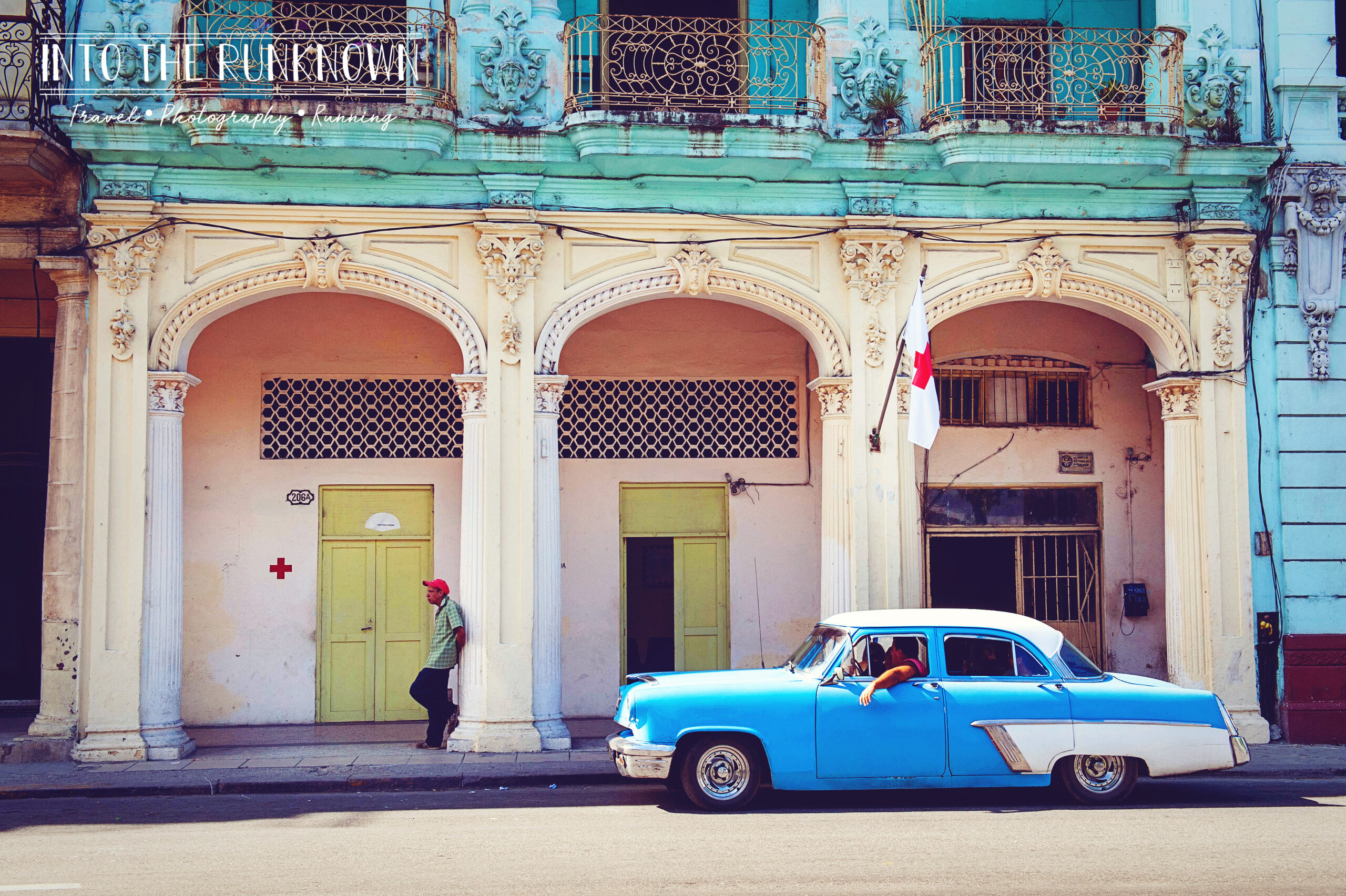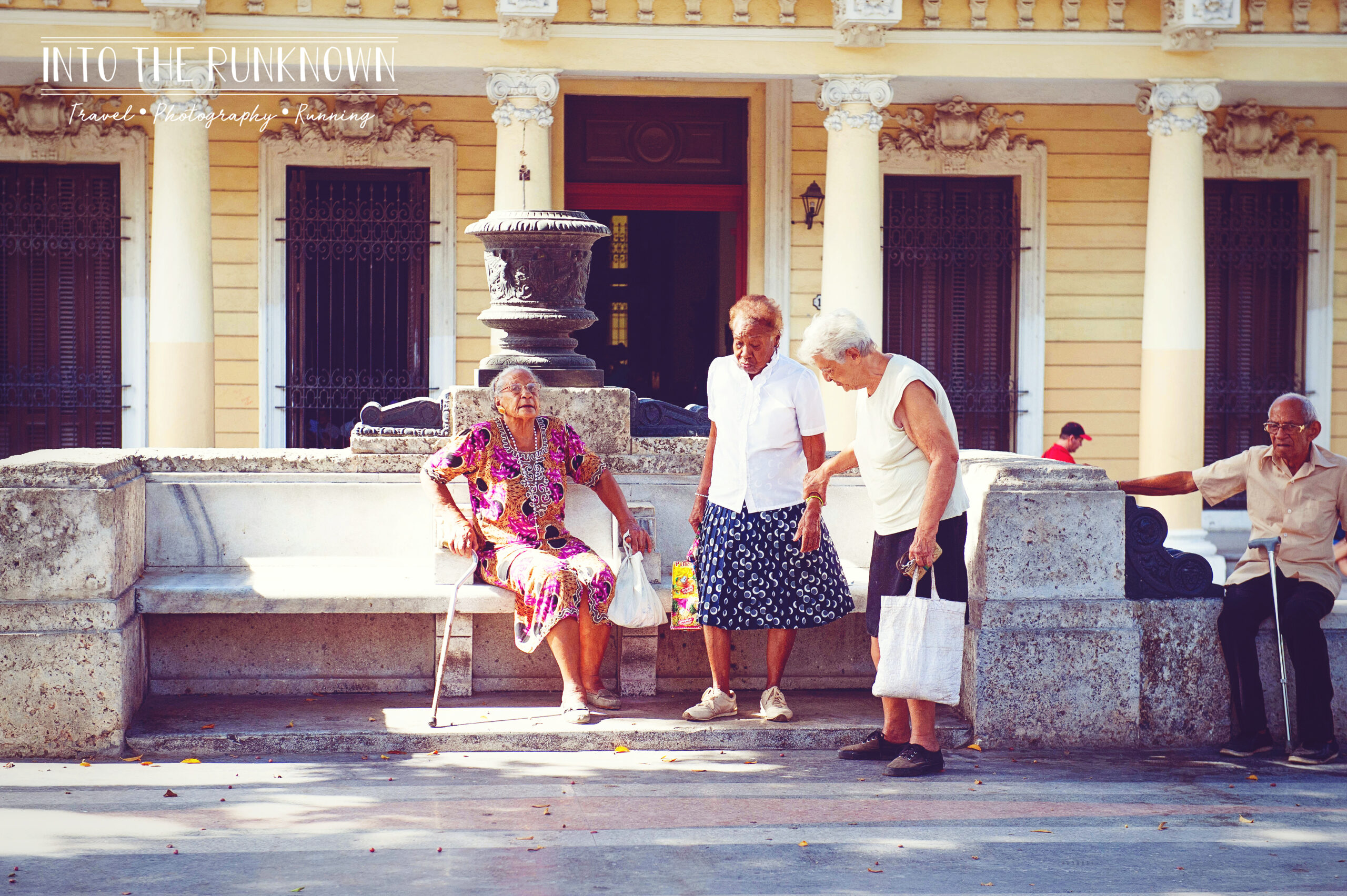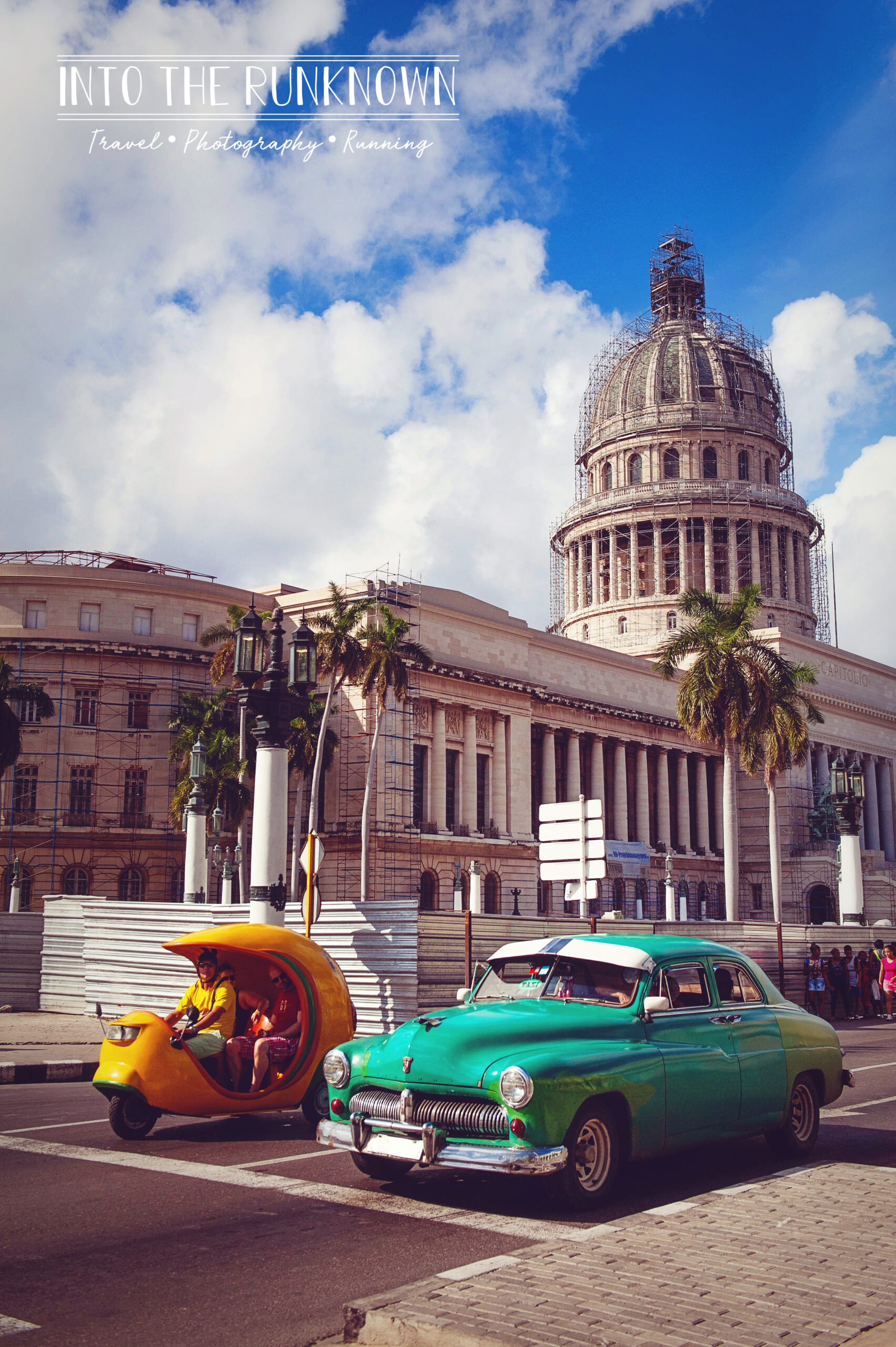 We continued wandering off into what I can only describe as the poorest of the neighborhoods we saw in Old Havana. This wasn't really intentional, we were just sort of exploring the various never ending maze of streets and somehow ended up there. 
At first we were a bit leery as we stood out like a sore thumb simply based on our looks and attire but then also quickly remembered Phillip and I both had fairly substantial camera gear slung around our shoulders. 
Ironically the day prior on our first walk about the area, I was a bit scared to break out my camera to take pictures as it became clear very quickly that camera was worth more money than most of these people will ever make in a lifetime. 
After wandering through this fairly run down impoverished area, I realized how silly my fears were the day prior and that we were actually staying in a fairly high end area.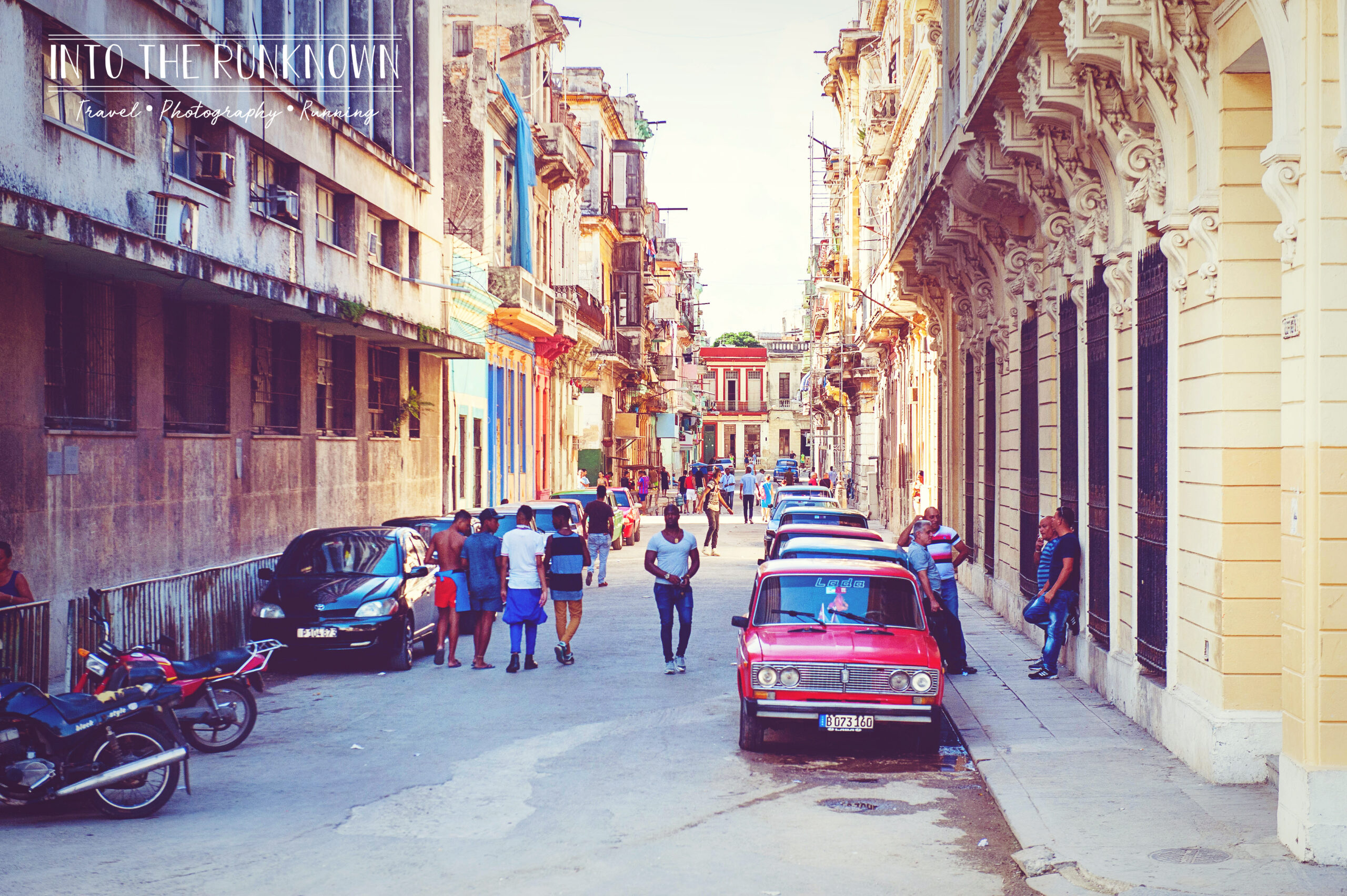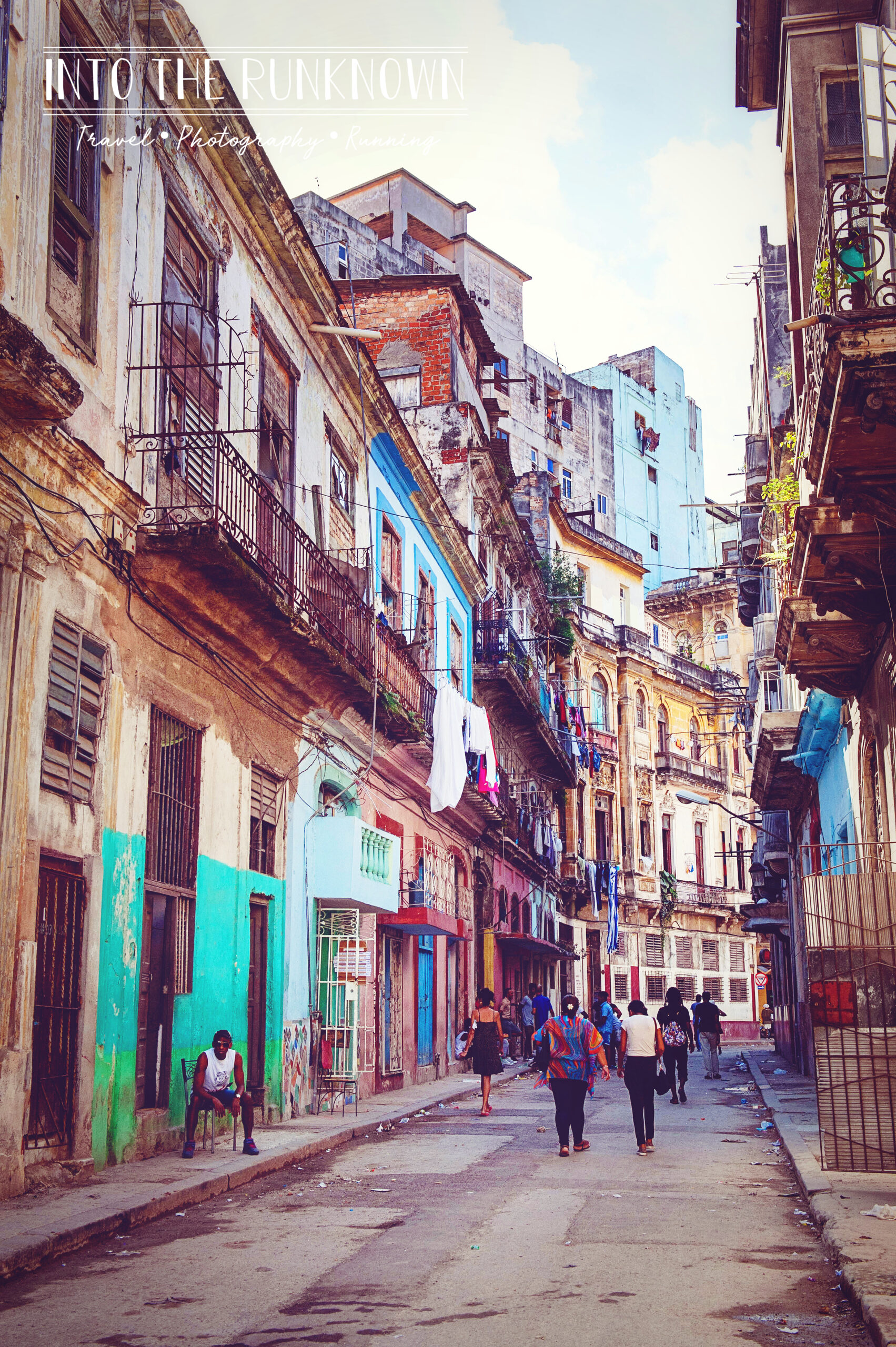 Despite clearly being tourists with huge camera gear, no one really seemed to care or seem bothered by our being there. Until I heard a woman who was standing in front of her home yelling something at us. Again, not speaking any Spanish I had no clue what she was saying but could only assume it was along the lines of not wanting us there. 
Boy was I wrong! Phillip had accidentally dropped the back cover to his camera screen on the street and none of us noticed. When we didn't turn back, the woman ran over, picked it up and chased after us smiling to give it back. Lesson of the day, don't judge a book by it's cover and don't judge a person based on where they live! Second lesson of the day, learn some damn Spanish!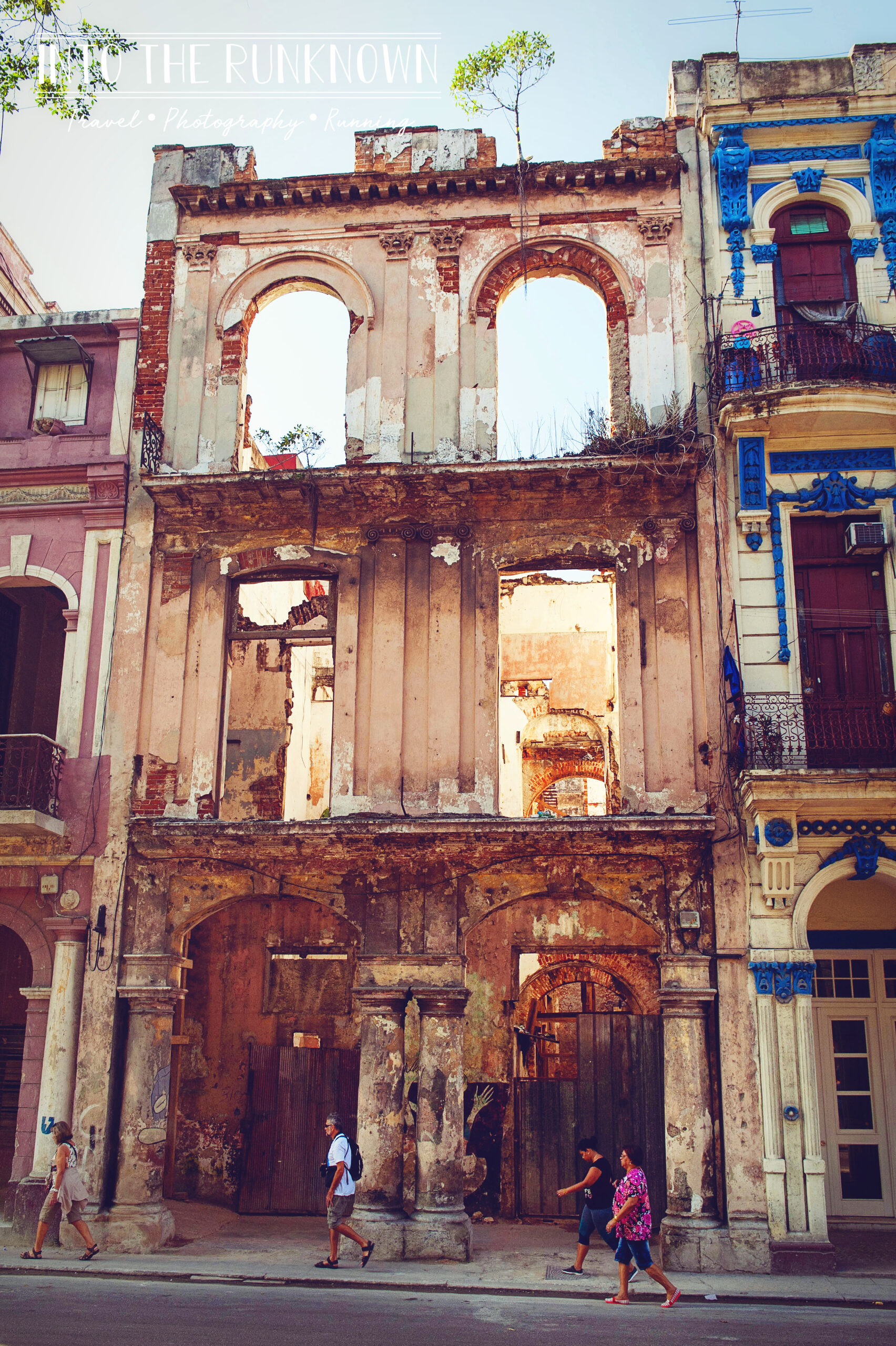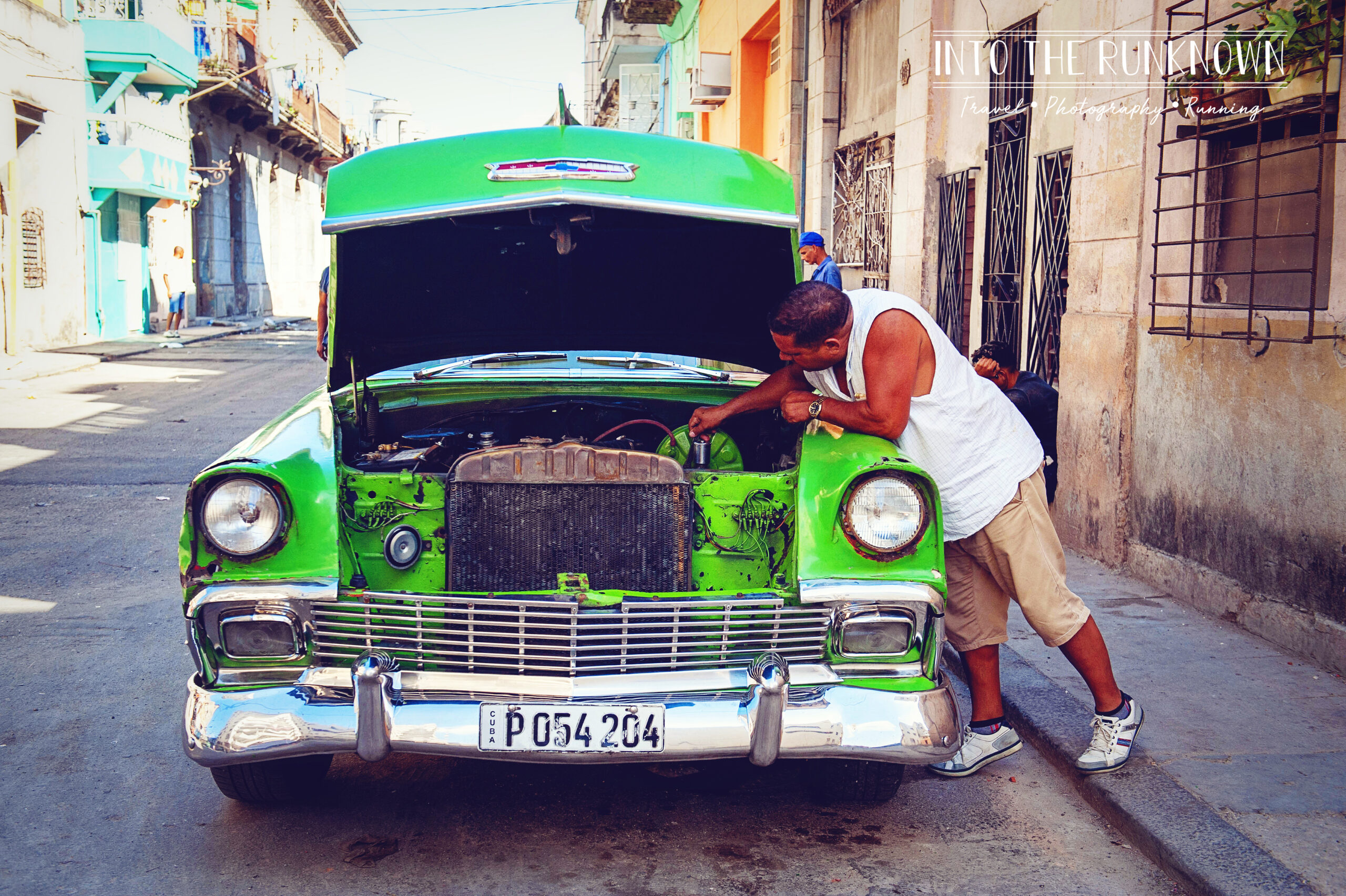 We eventually wandered back to the Capitol area and hung out for a while trying to get the perfect shot of the famous classic cars rolling past a row of glowing pastel buildings.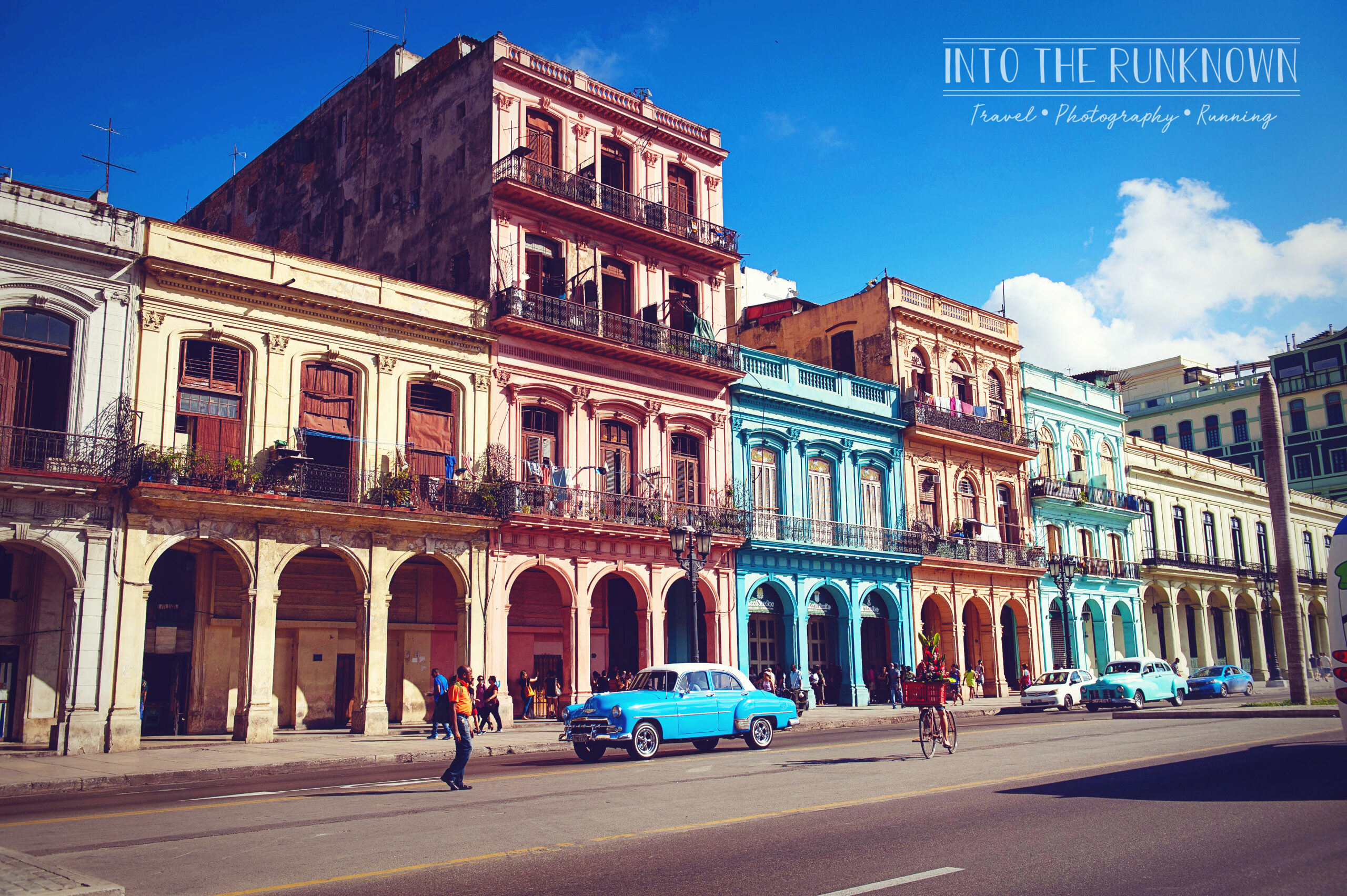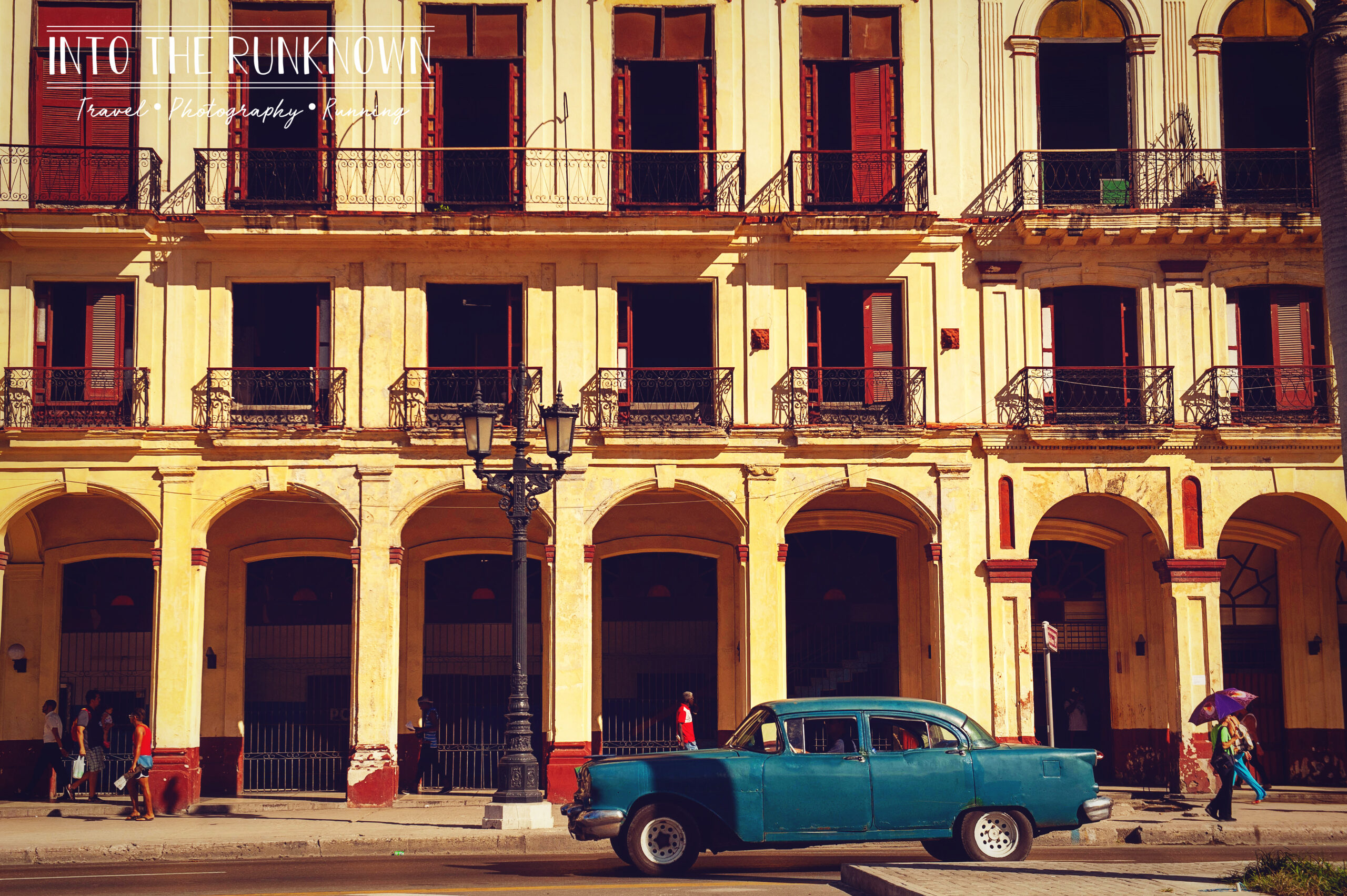 With the sun roasting down on us though, we decided we had enough of the sweltering heat and needed to head somewhere a bit cooler. At this point we had walked roughly 12 miles and were not only hot but exhausted, and I was fairly certain my leather sandals had rubbed all the skin off my feet. Noticing our complete look of defeat, Phillip suggested we hop in a taxi to get the mile or so back to our neighborhood and no one argued!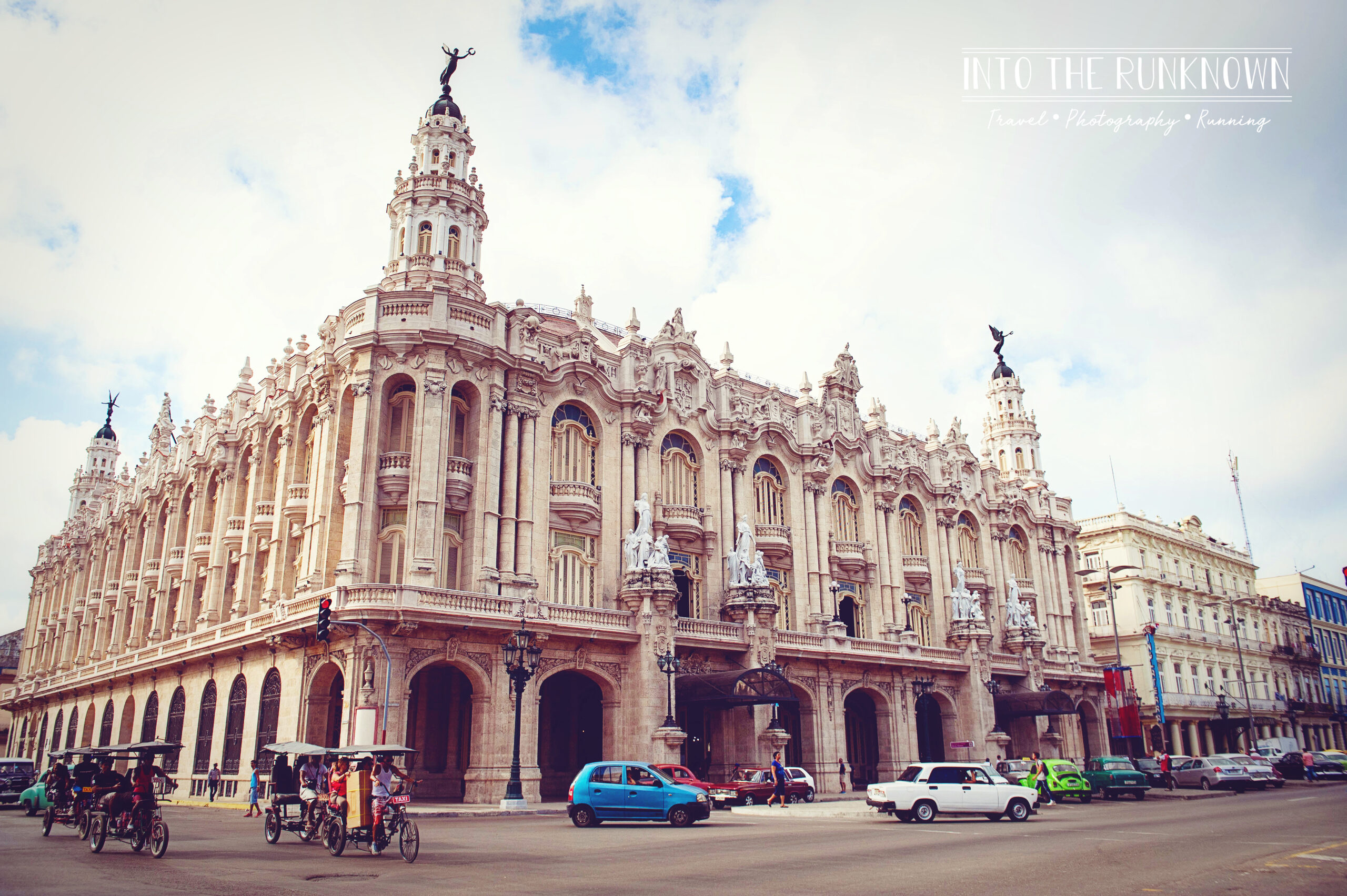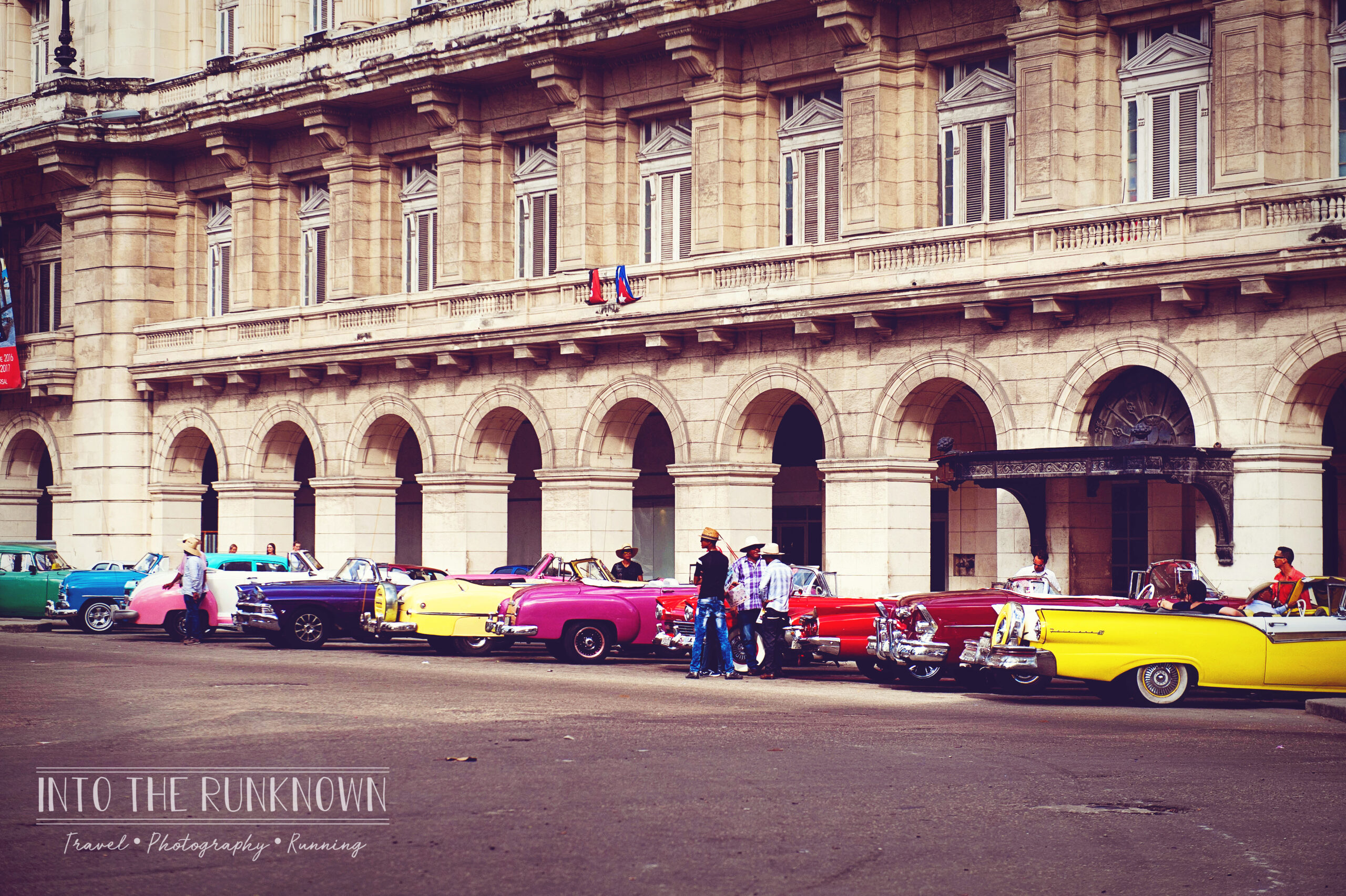 Taxis in Cuba are an interesting thing compared to the United States. Here we have rules and laws and regulations that all need to be followed to drive people around for money. Cuba does have somewhat official taxis, as well as adorable little coco taxis (more on those later) BUT, it also seems anyone with a car can also pick you up and drive you wherever you want for a fee. 
This is more or less what happened on this particular day. Phillip waved his hand for a ride and an old classic car with a couple pulled over and motioned for us to hop in. The back seat was piled up with shopping bags full of food and other goodies. The woman in the passenger seat quickly realized and leaned into the back seat to collect them. We just assumed she was another passenger going the same direction until a few blocks into the ride when she started asking us where we were from and how we liked Cuba. She then explained her boyfriend was a professional driver and could take us anywhere we wanted on the island and she would go along as a translator since he did not speak any English. We of course all sort of looked at each other like this has the opening to the movie Taken written all over it, but took their card anyway to be polite. 
We did have plans to go out to Vinales where the tobacco fields are located, so before our ride was over, we asked her what the rate would be to drive us out there for the day and back. Keep in mind, Vinales is about a 3 hour drive in each direction and from what we heard would be on some pretty rough dirt roads so it could take longer. To be honest I don't recall the exact amount but it was roughly $100-150 pesos total for the two of us, which seemed fairly reasonable for a full day excursion.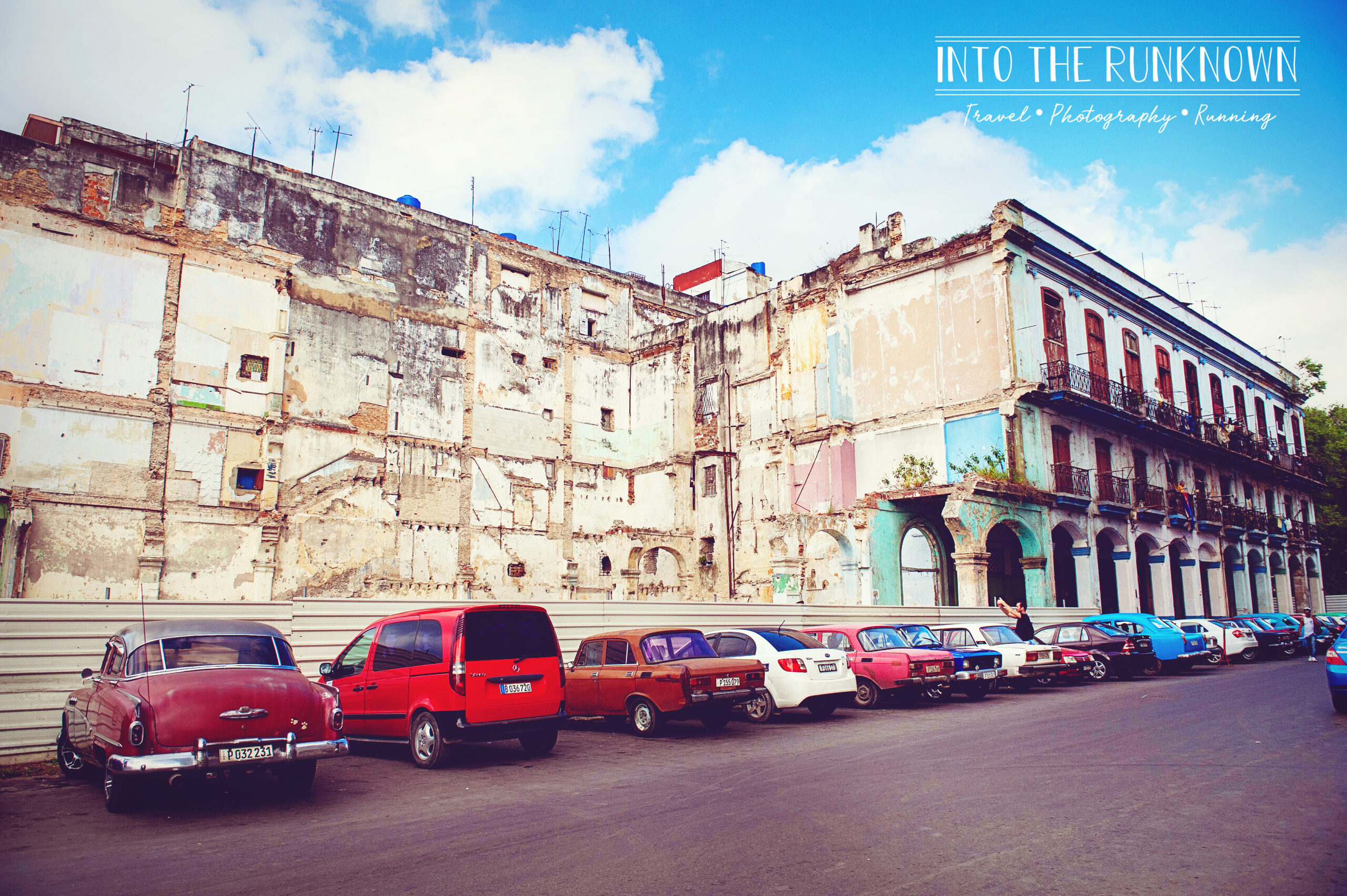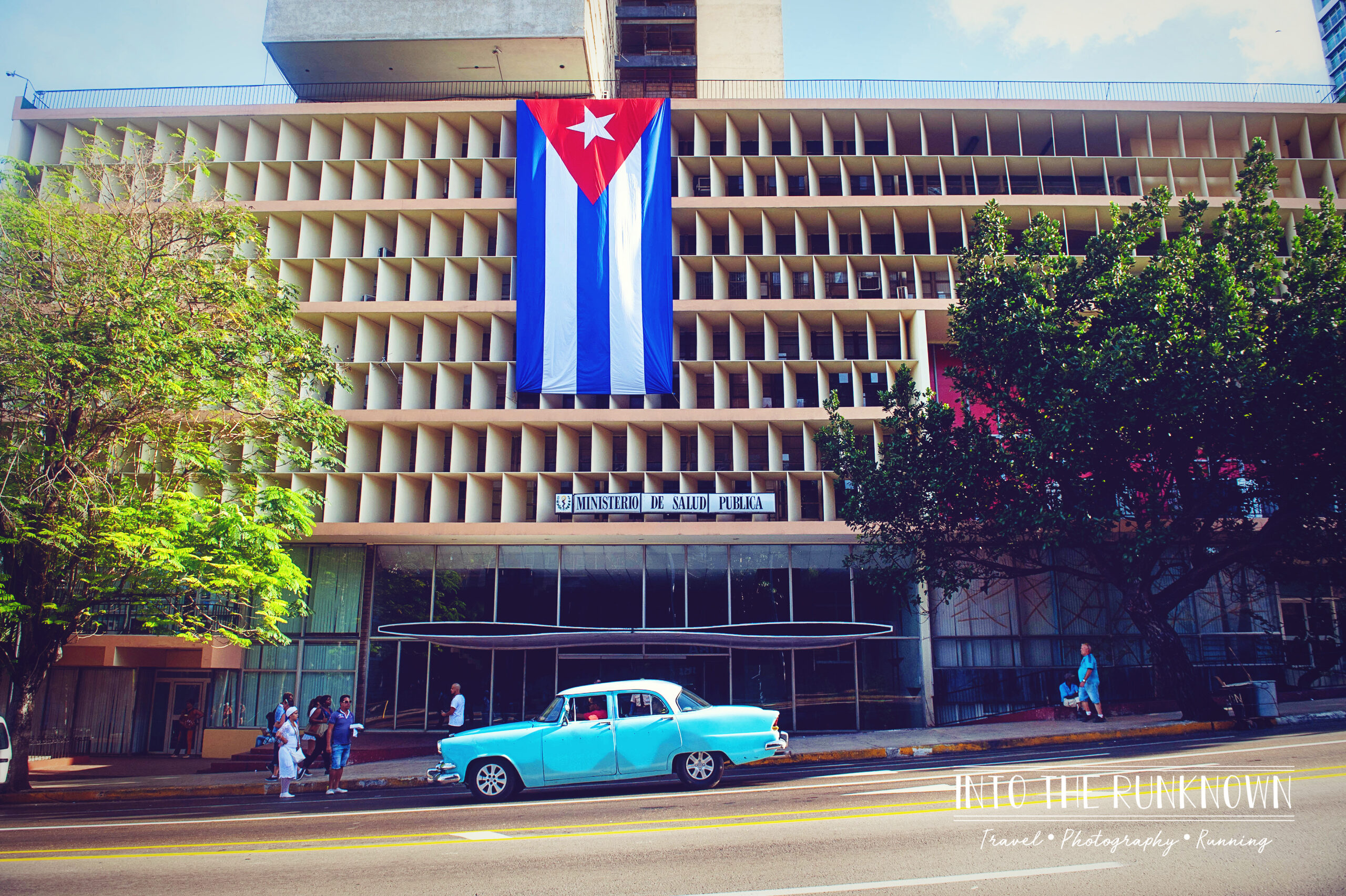 As we drove through the central area of our neighborhood where all of the public buses loaded and some of the large hotels were located, we quickly remembered there was a famous ice cream shop in the area. We quickly asked to be let off at the next block so we could head for some refreshing ice cream!
Coppelia Ice Cream which is located at the corner of Calle 23 and Calle L in the Vedado neighborhood and is a favorite with both tourists and locals alike! When you arrive you will quickly notice that they have two different lines, one for tourists and one for locals. This is due to the separate currencies. Rumor has it if you use the locals line and pay with the local CUP currency you get more ice cream for less money. But rumor also has it, that will make you an epic jerk so, just don't. 
Not being able to read the flavor list, it was a total crap shoot as to what flavor we would end up with upon ordering, but quite frankly no one cared at that point we were so hot. I got what appeared to be a vanilla ice cream with a ball of chocolate in the center and cookie crumble on top. It was delicious!
We finished our ice cream and strolled back to the apartment to drop off our bags, get cleaned up and into some dry clothes and take a stroll up to the Malecón to watch the sunset. Despite the clear skies and bright day, it wasn't much of a sunset. We enjoyed sitting on the sea wall for a while though watching a flock of pelicans flying around and diving into the ocean to catch fish.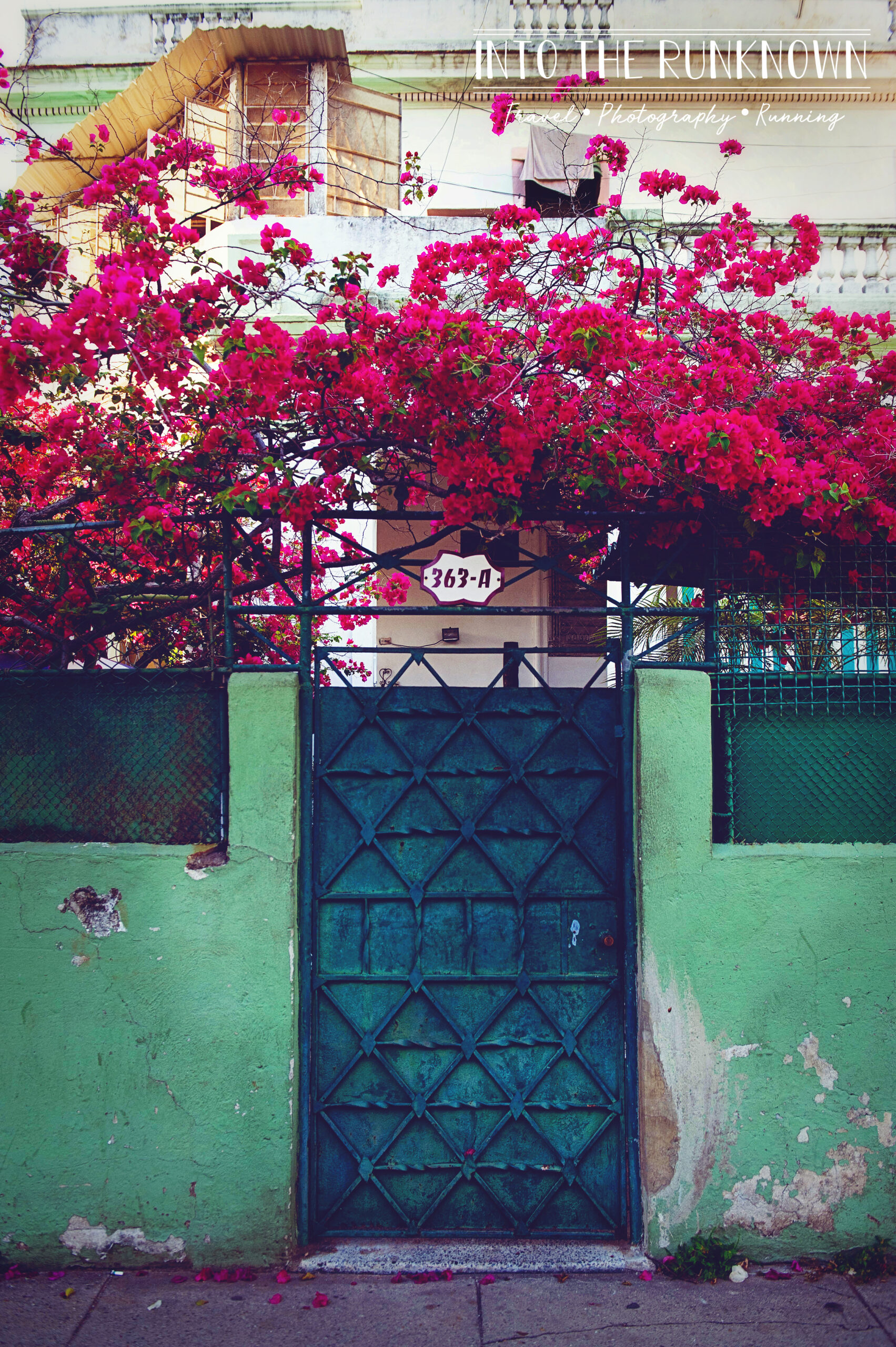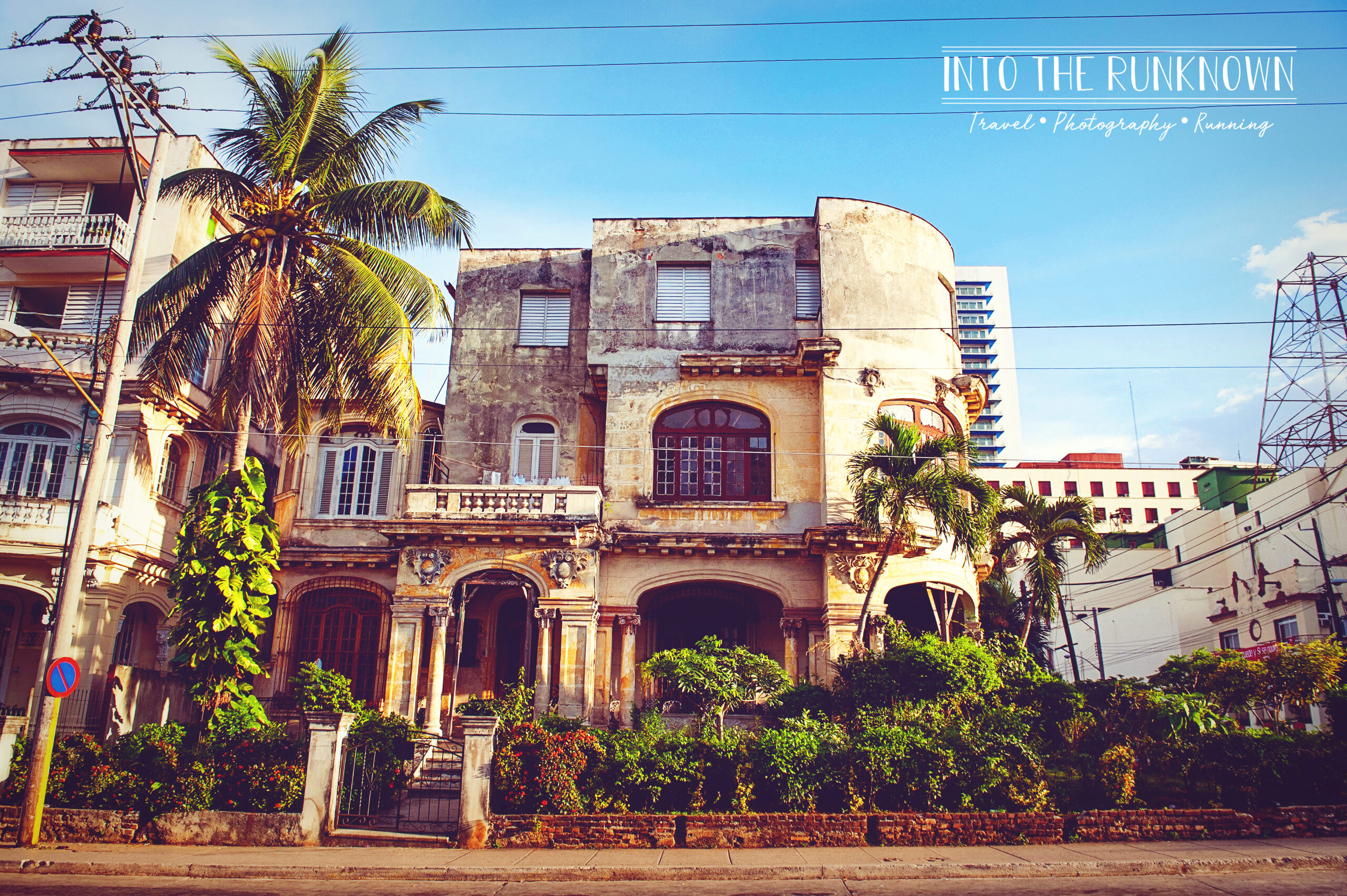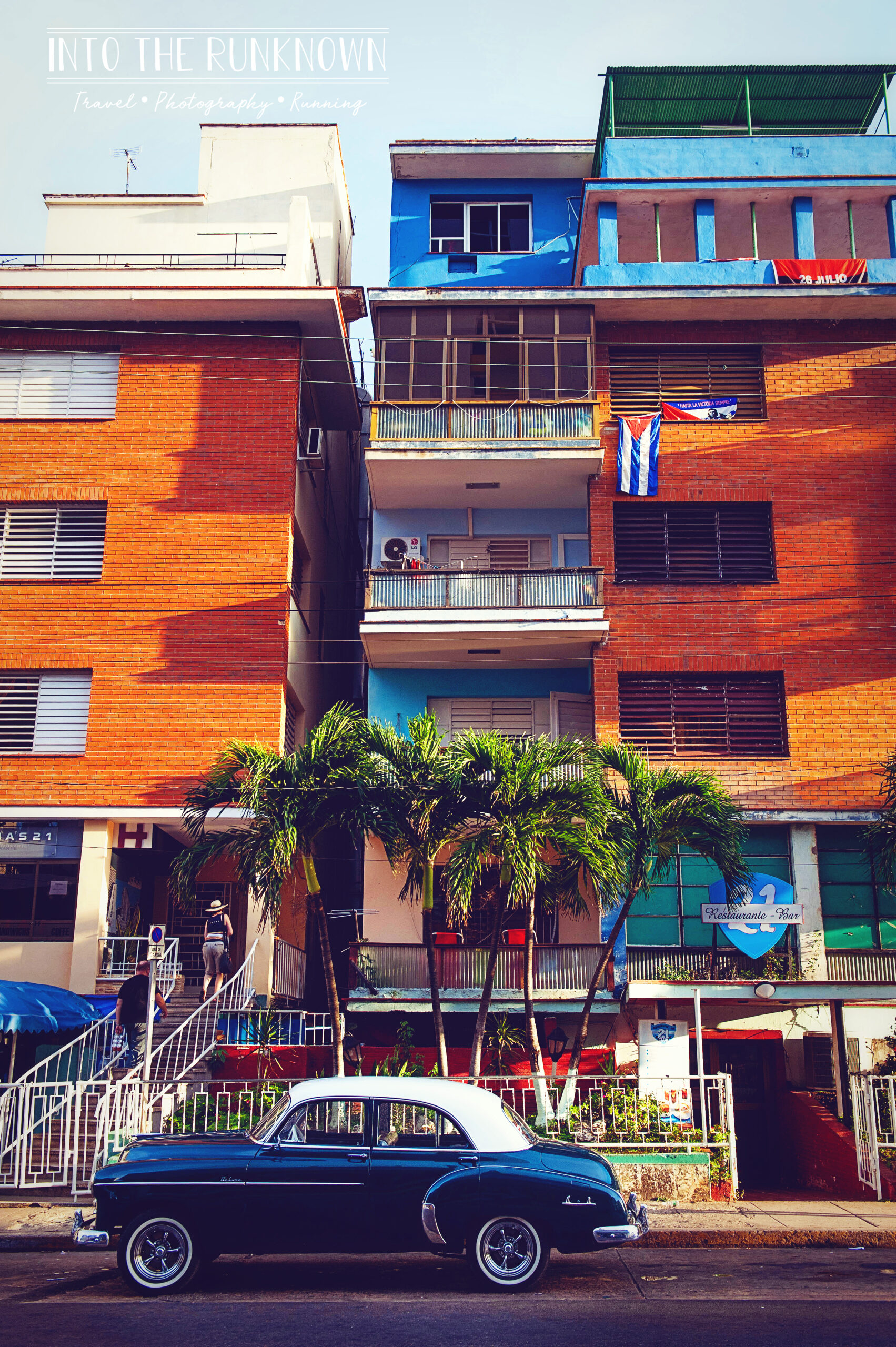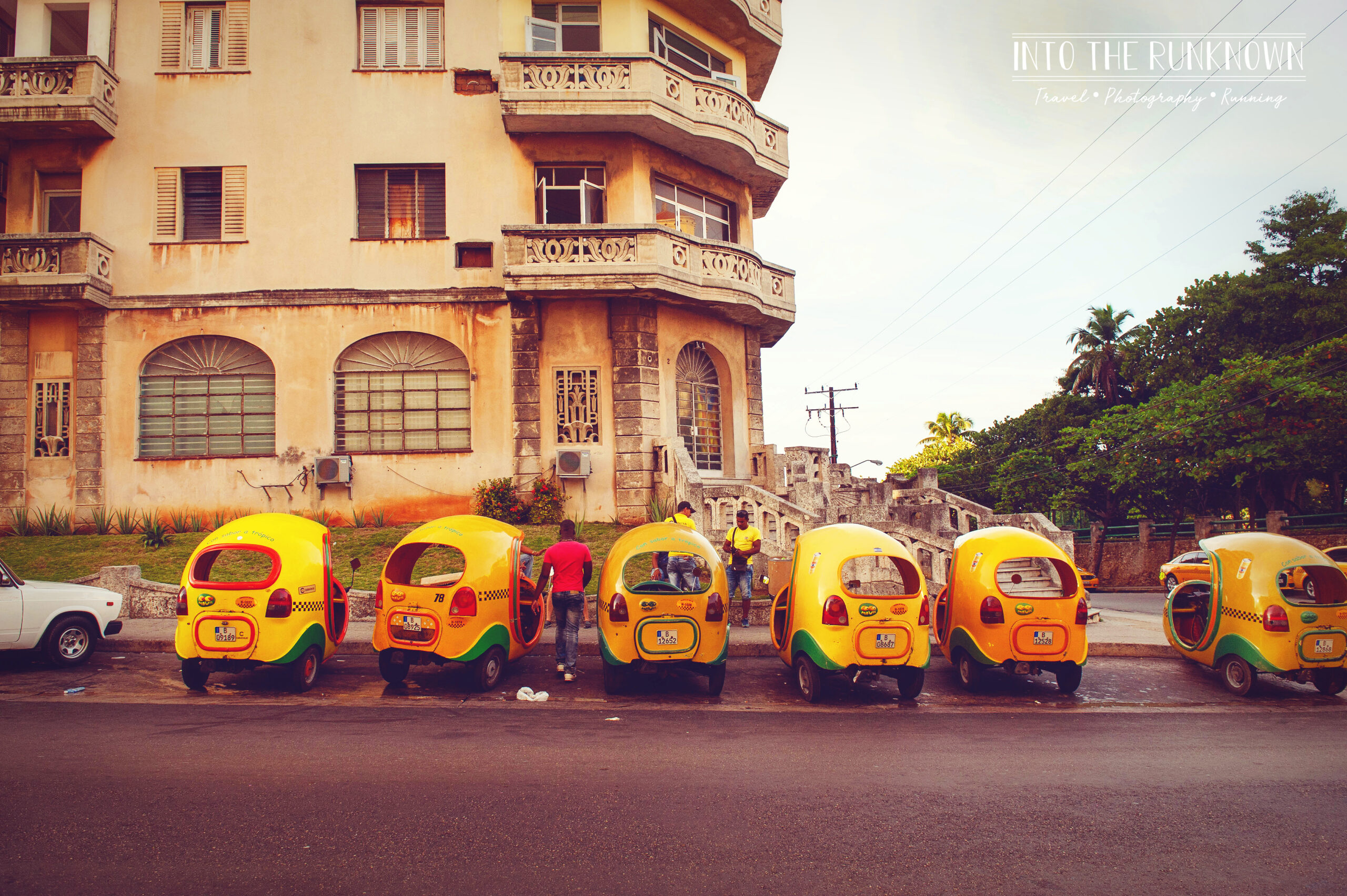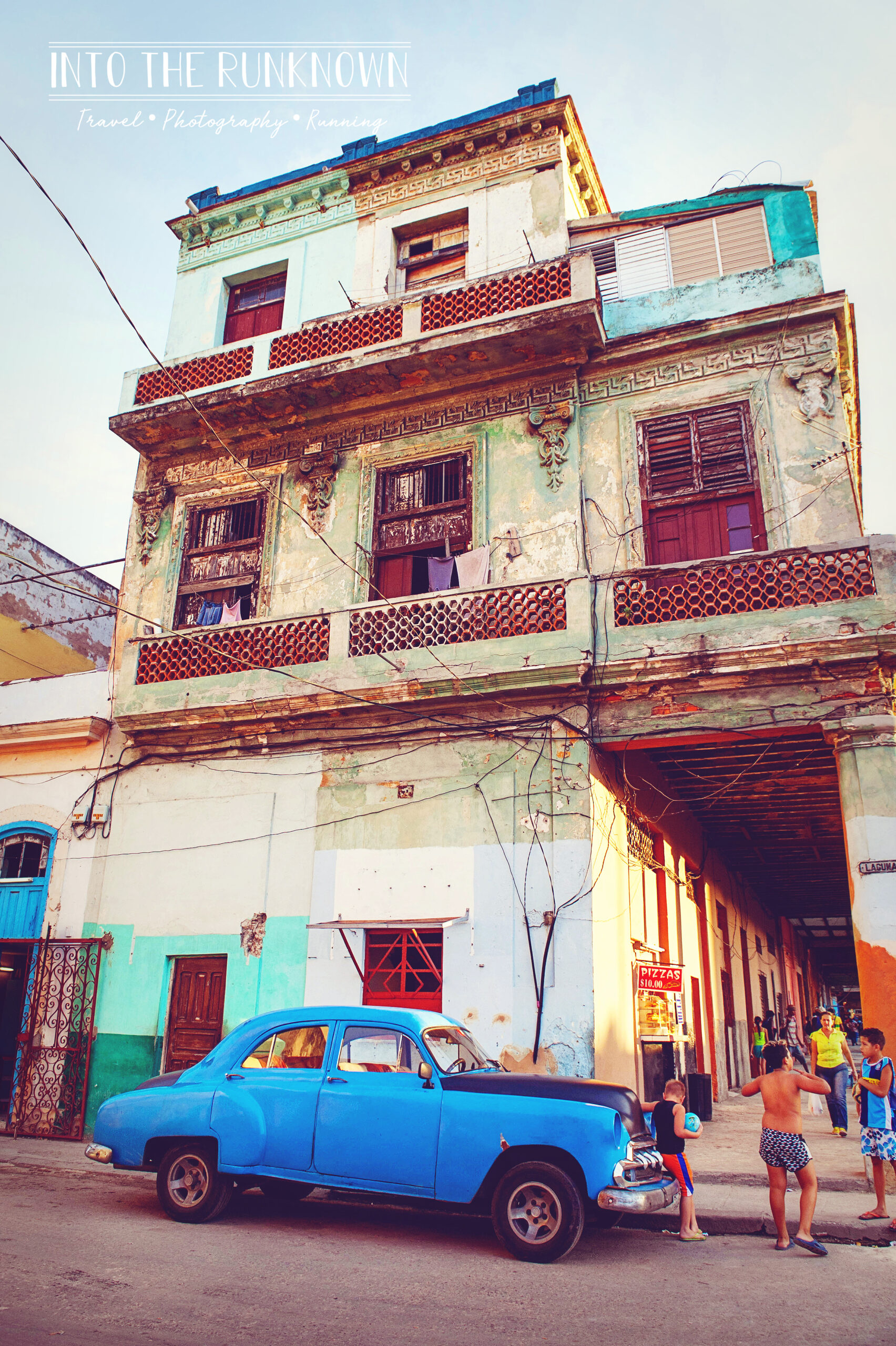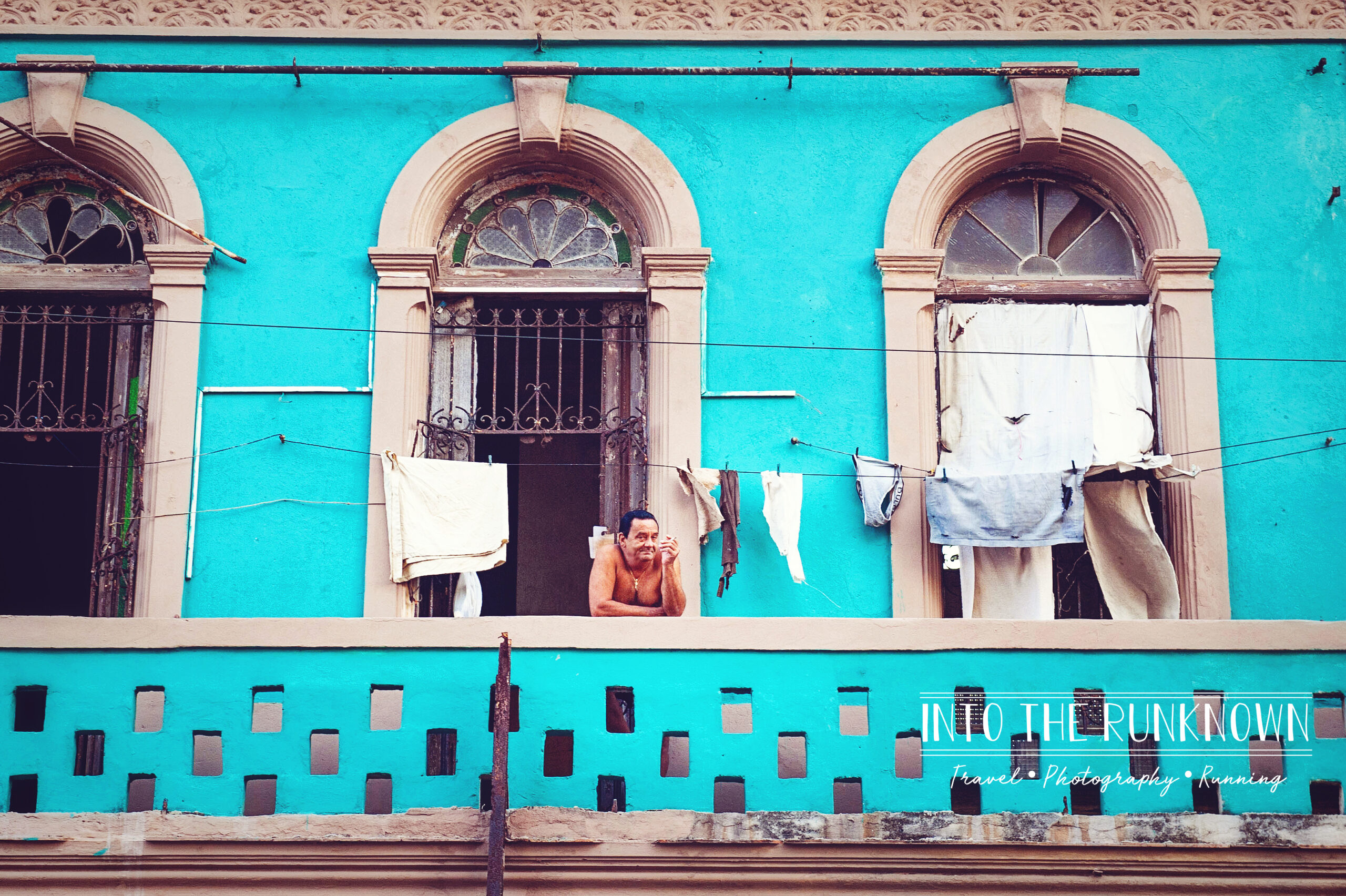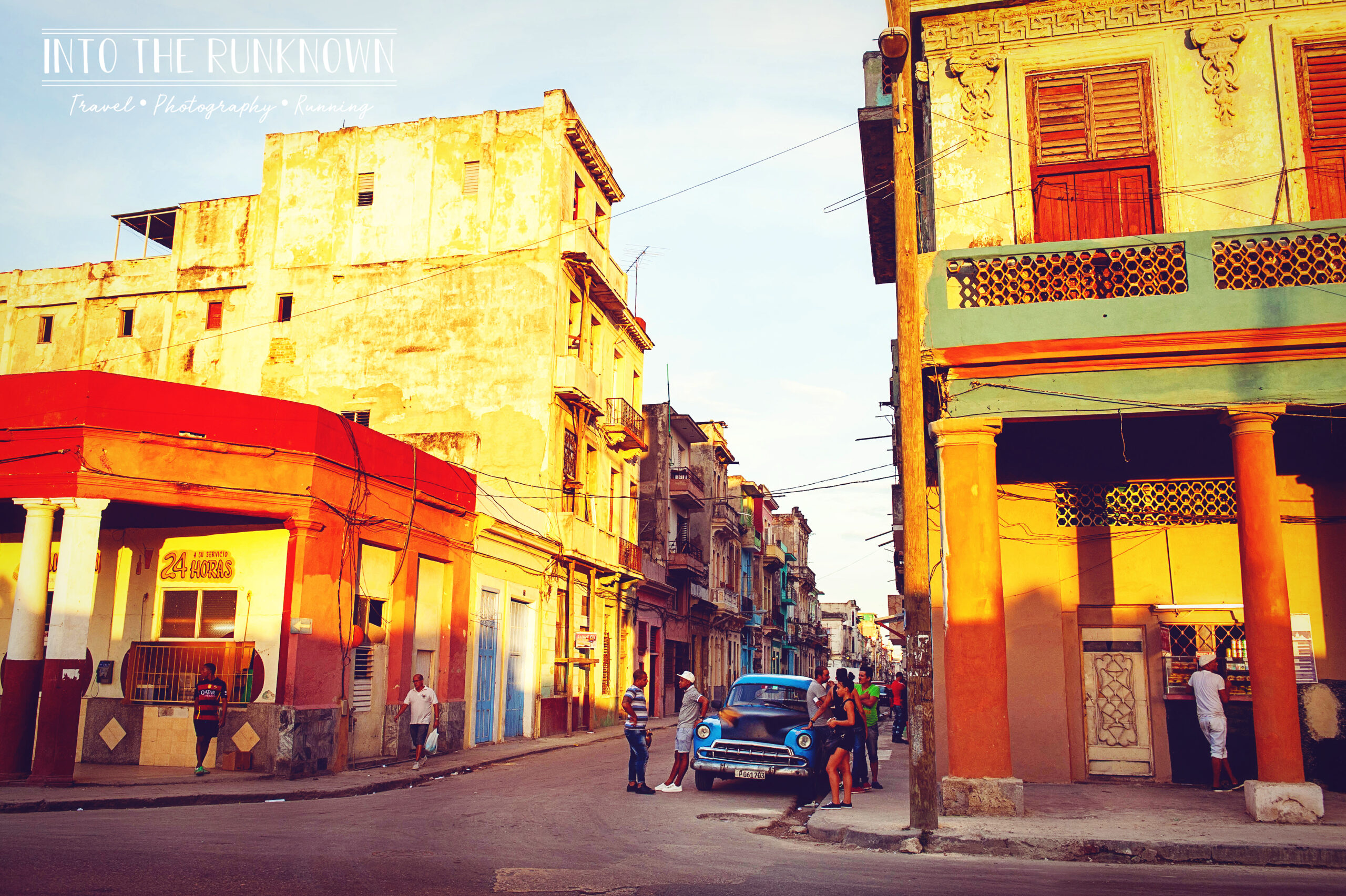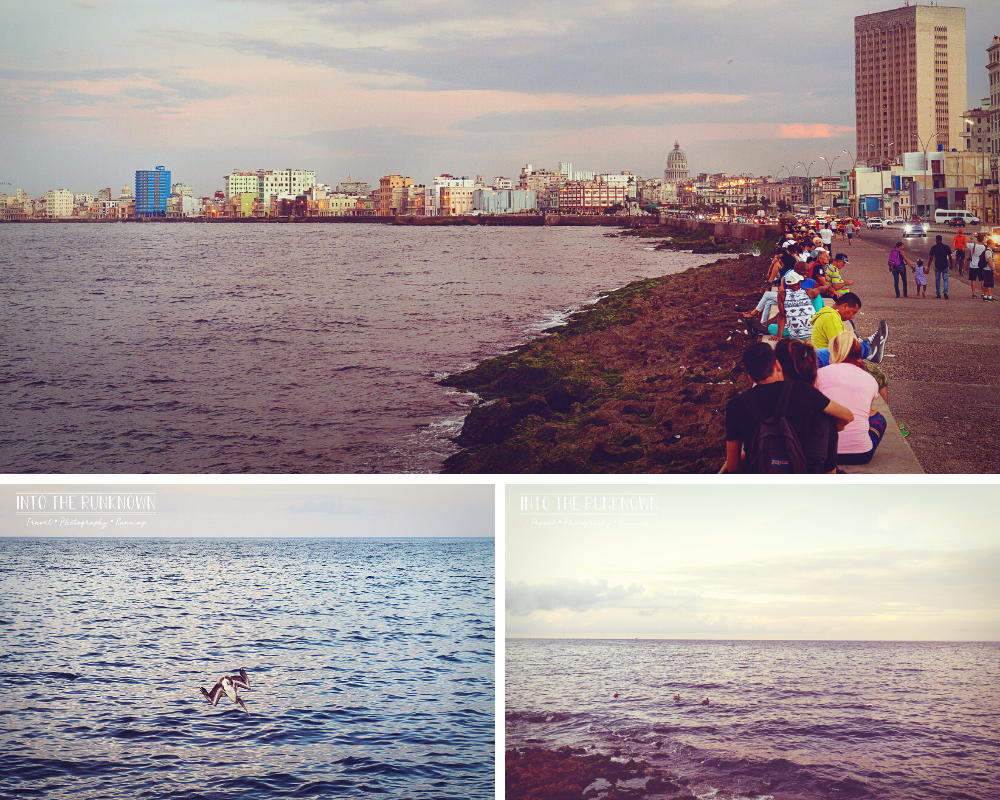 Once the sun was down, we decided it was time to head off in search of dinner back near the apartment. Our neighborhood had a ton of restaurants to choose from so we attempted to try a different one each meal. We settled on a little place a few blocks away on the corner that had some nice outdoor seating, which was much more comfortable now that the temperatures had dropped.
I ordered the spaghetti con queso which was spaghetti noodles with a mixture of sauce and melted cheese and a frozen lime daiquiri. The meal was all of $6 Pesos and the drink $2 Pesos and both were fabulous! We also ended up ordering a plate of bruschetta to share which was again very tasty!
After hanging out a bit chatting, we decided it was time to call it a night and head back to the apartment. I grabbed a quick shower and did a damage check on the blister situation. It was BAD. Like not sure I could put shoes back on BAD.
Final lesson of the day. It doesn't matter how cute or how airy your sandals are, they are not appropriate footwear for walking 13+ miles around a city in 90+ degree heat and humidity!